Hey everyone! I'm pregnant!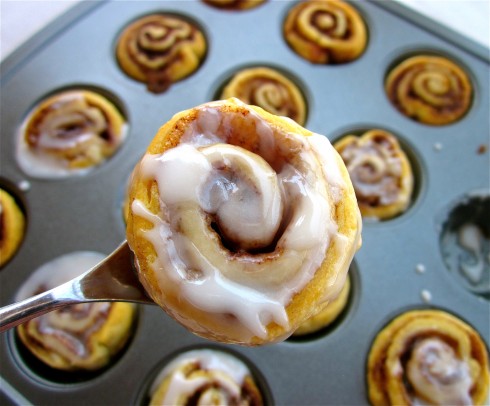 What? No giant bow around my belly? No adorable picture of a tiny pair of baby shoes next to mine, Eric's, and Charlotte's shoes? No quips about a pea in the pod? Not even a sonogram??
I know, I know. I'm terribly unoriginal. Call me morning sick or something.
I'm due April 5th, and Eric and I couldn't be more excited. We won't find out the gender for a while yet. Maybe by then I'll be able to stand up long enough to take a cute picture wearing blue or pink or something else adorably Pinteresting.
But honestly, who needs cute pregnancy announcements when you could just be spending more time staring at these cinnamon rolls? I mean really. The minute I saw the premise of these rolls–using canned crescent rolls for the dough–I about died. Where do people come up with these genius ideas?? You know how crescent rolls have that amazing buttery flakiness thing going on? Yeah, smother that with cinnamon and sugar and icing. Daaaaaah. Oh yeah, and they come together in about 10 minutes. Score! Now I can get back to napping.
When I am pregnant-sick (a better term than morning sickness, which implies that you feel good except in the morning. I think a dude came up with this term. Or somebody who has no idea what they're talking about…) Anyway, when I am feeling sick the last thing I want is sugar. Give me a glass of milk and a baked potato and I am good to go. So the fact that I threw down 3 of these in about as many minutes really is saying something. If I weren't feeling yucky, I think 3 would translate into the entire batch. For real. Happy baby cinnamon rolls everyone!
Mini Cinnamon Rolls with Maple Icing

Source: Iowa Girl Eats
Makes 16 mini cinnamon rolls
1 8-ounce tube crescent roll dough
2 tablespoons melted butter
cinnamon
brown sugar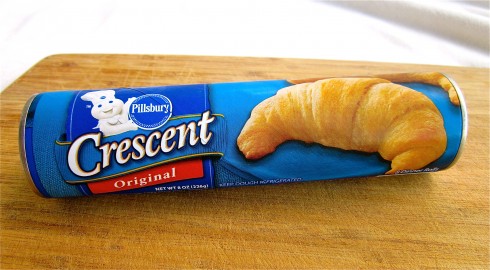 Preheat oven according to crescent roll dough package directions (probably 350).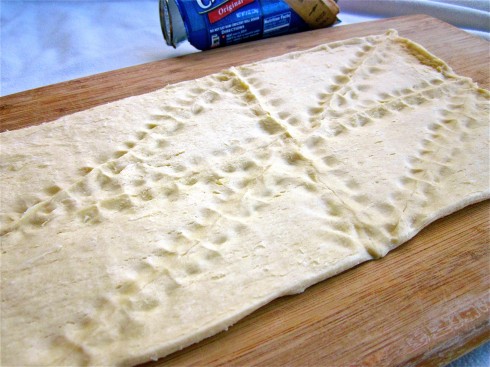 Roll out all of the dough onto a lightly floured surface and pinch all the seams together. Flip over and pinch the seams on the back side together too, using more flour as necessary.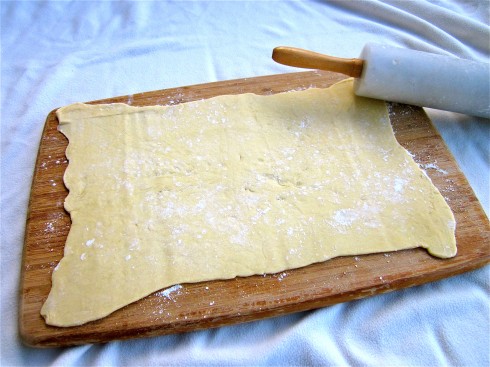 Using a rolling pin, smooth the seams and try to make the ends even. You can tell I spent a lot of time on this.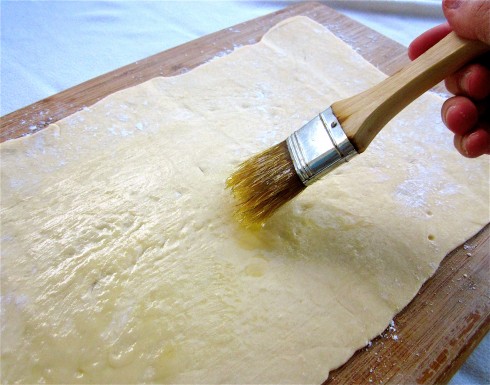 Brush with the butter…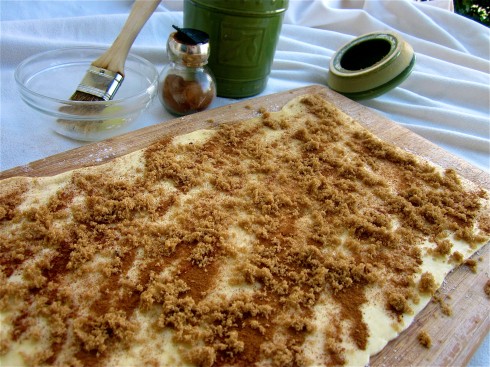 and sprinkle with as much cinnamon and brown sugar as you want.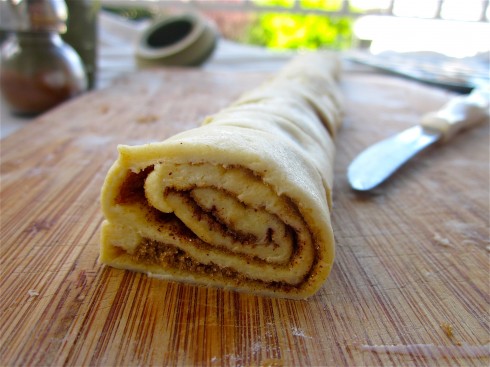 Roll into a log and cut into 16 pieces.
Place mini cinnamon rolls into a non-stick sprayed mini muffin tin. Bake according to package directions, usually about 8-10 minutes, or until they look like this: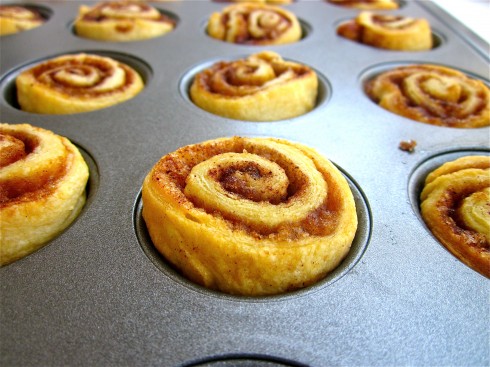 Then get your maple icing together:

1 teaspoon maple syrup
1 tablespoon milk
3/4 cup powdered sugar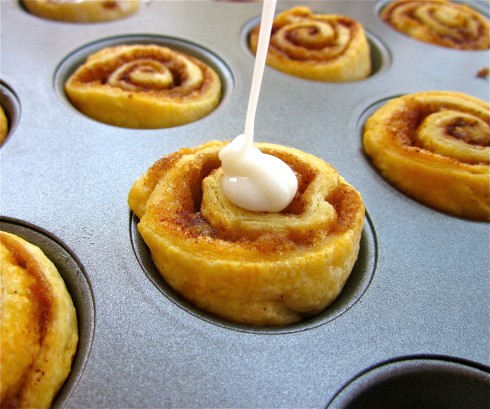 Whisk together maple syrup and milk in a bowl. Add in powdered sugar until desired consistency is reached. Drizzle over warm cinnamon rolls.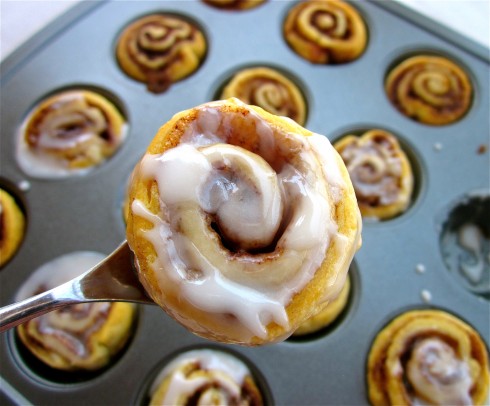 Then eat the entire pan. They're so tiny, they hardly count, right?