I ate an entire pineapple the other day. I relished every moment, but afterward I couldn't really feel my tongue. Sometimes you just have weird trials, you know? Mine apparently is an allergy to my favorite fruit. I was a little disappointed that I could not taste this soup I had just spent the afternoon making. But it was so worth it.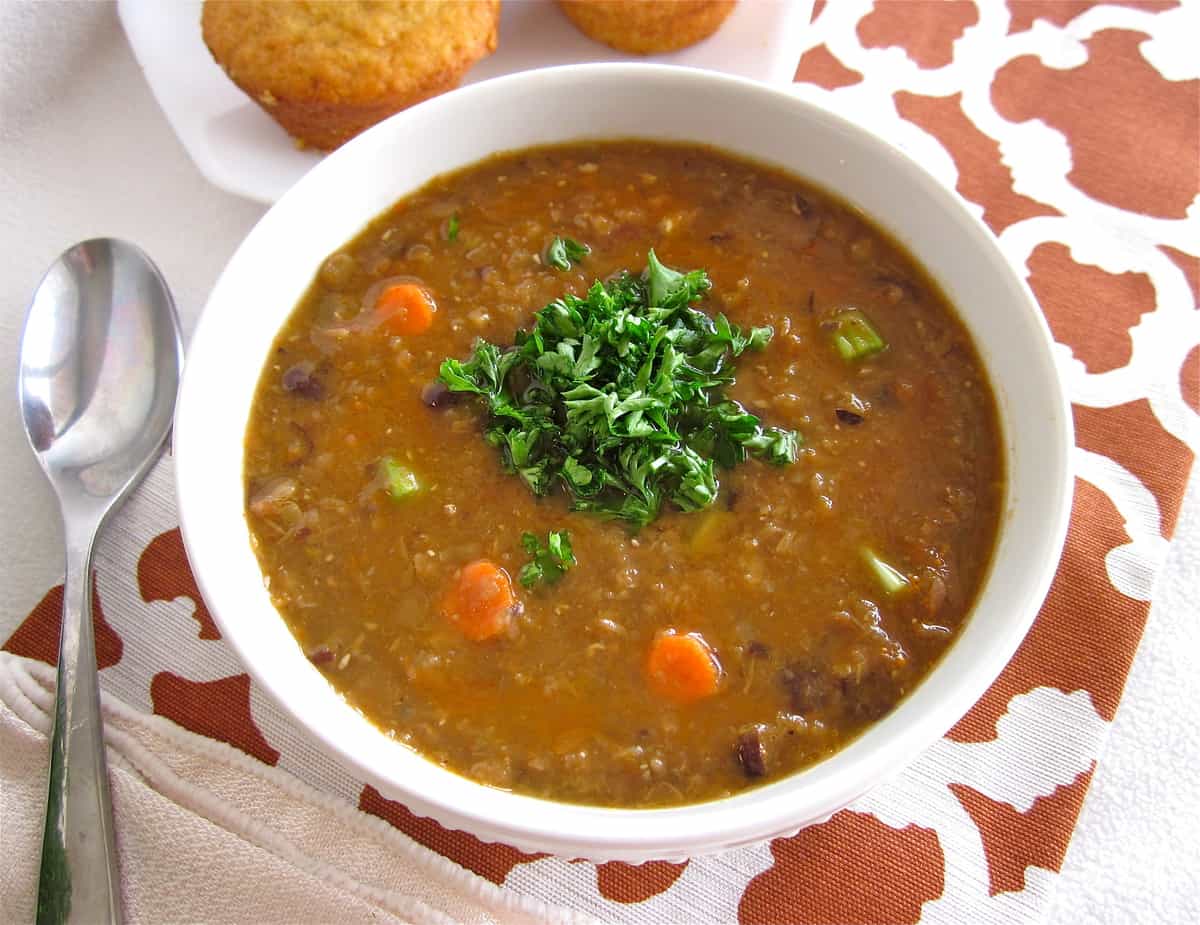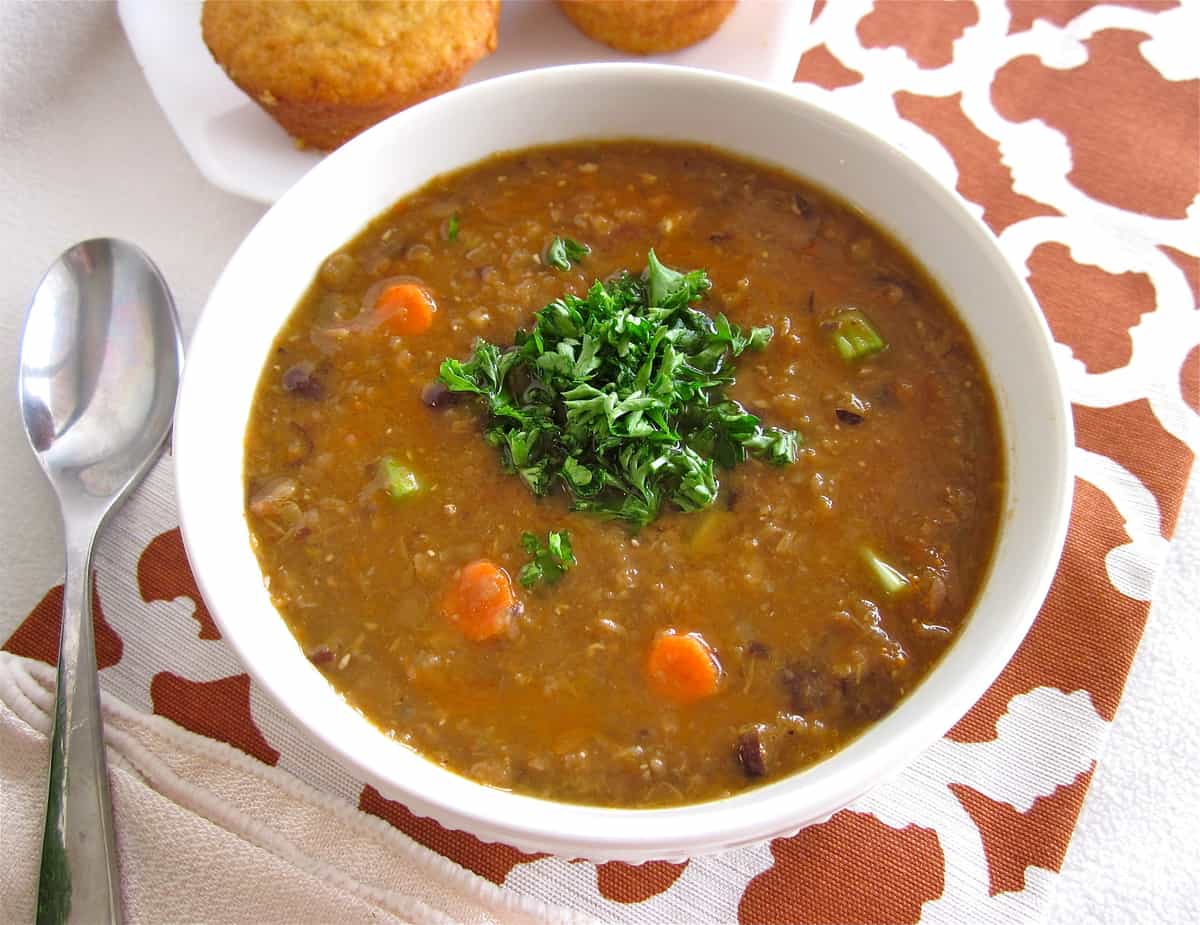 My sister Laura bought me 19 pounds of pineapple last week. That's just the kind of awesome person she is; either that or she's trying to sabotage my tongue, but I'm guessing it's the former.
She also bought me 5 pounds of potatoes, 1 pound of carrots, 1 green cabbage, the most giant cucumber I have ever seen, 4 green onions, 1 head savoy cabbage, 1 head romaine, 1 head of something green, 8 tomatoes, 1 crenshaw, 8 oranges, 8 apples, and 10 bananas. And a partridge in a pear tree.
Have you heard of Bountiful Baskets? It's a produce co-op. You pay a flat fee and are given a huge basket of produce that would have probably cost twice as much at the store. And you get enough to feed a small army: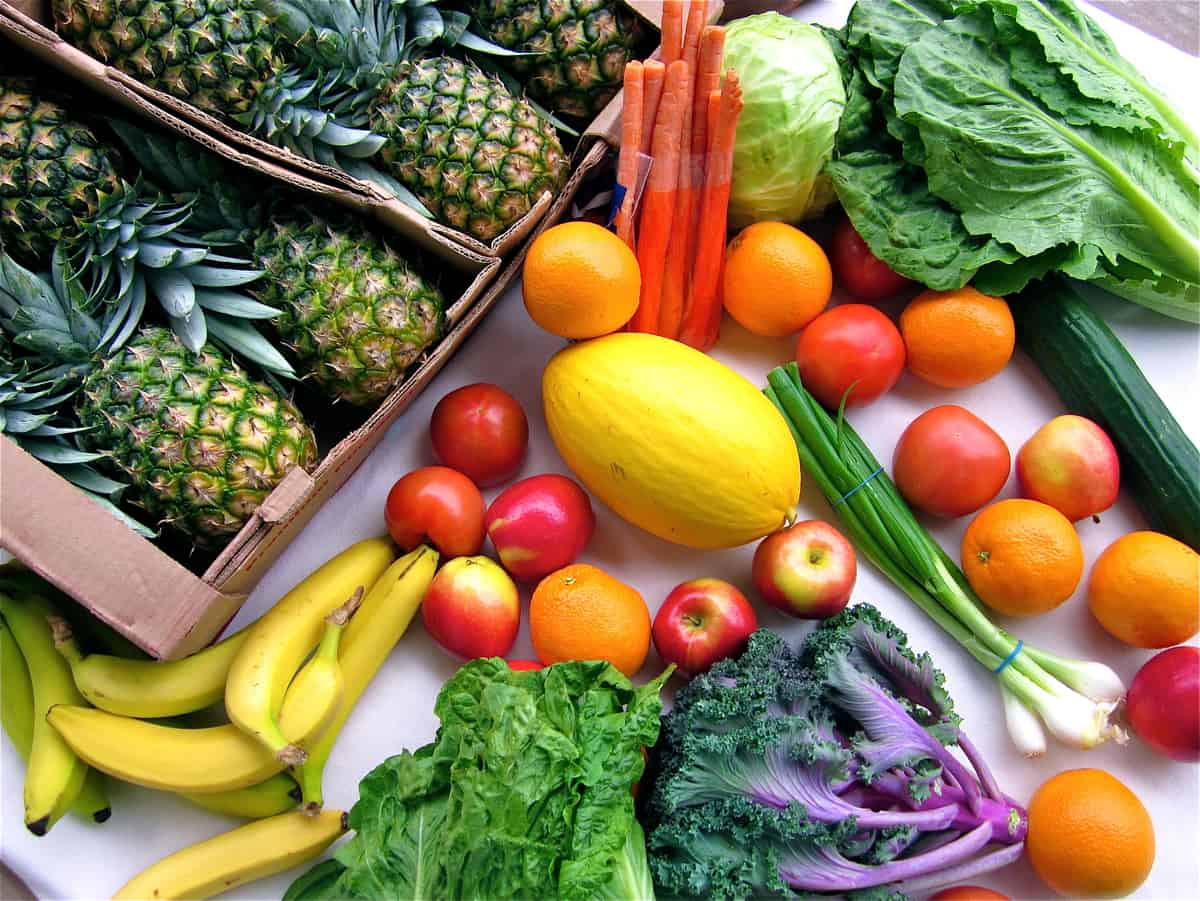 Look at all that!! Isn't it awesome?  The pineapple (8 total) cost an extra $12, but the regular fruits and veggies cost about $16. You don't get to pick what you want, so you end up with stuff you wouldn't ever buy (Crenshaw anyone? Savoy salad? What the heck? Or am I once again proving my lack of produce know-how?) It makes for some fun adventures.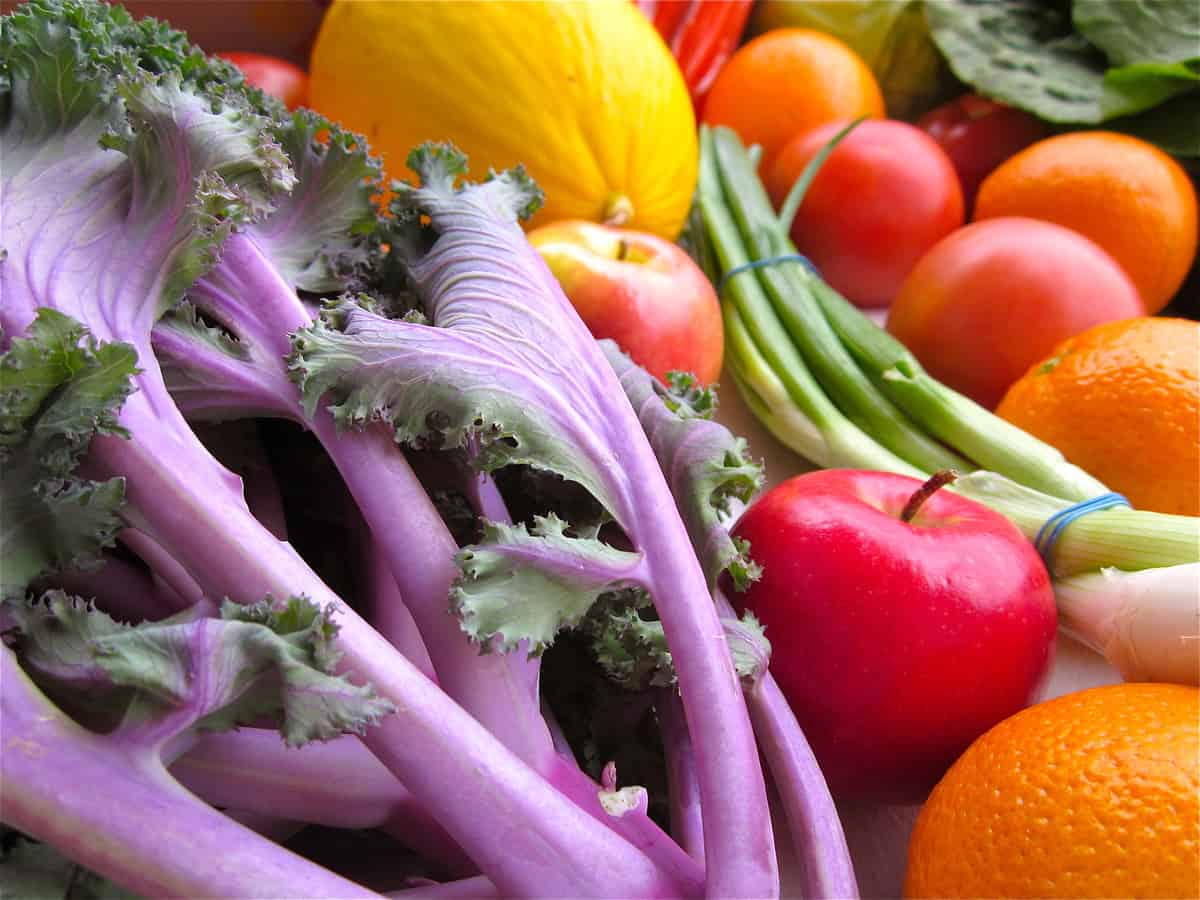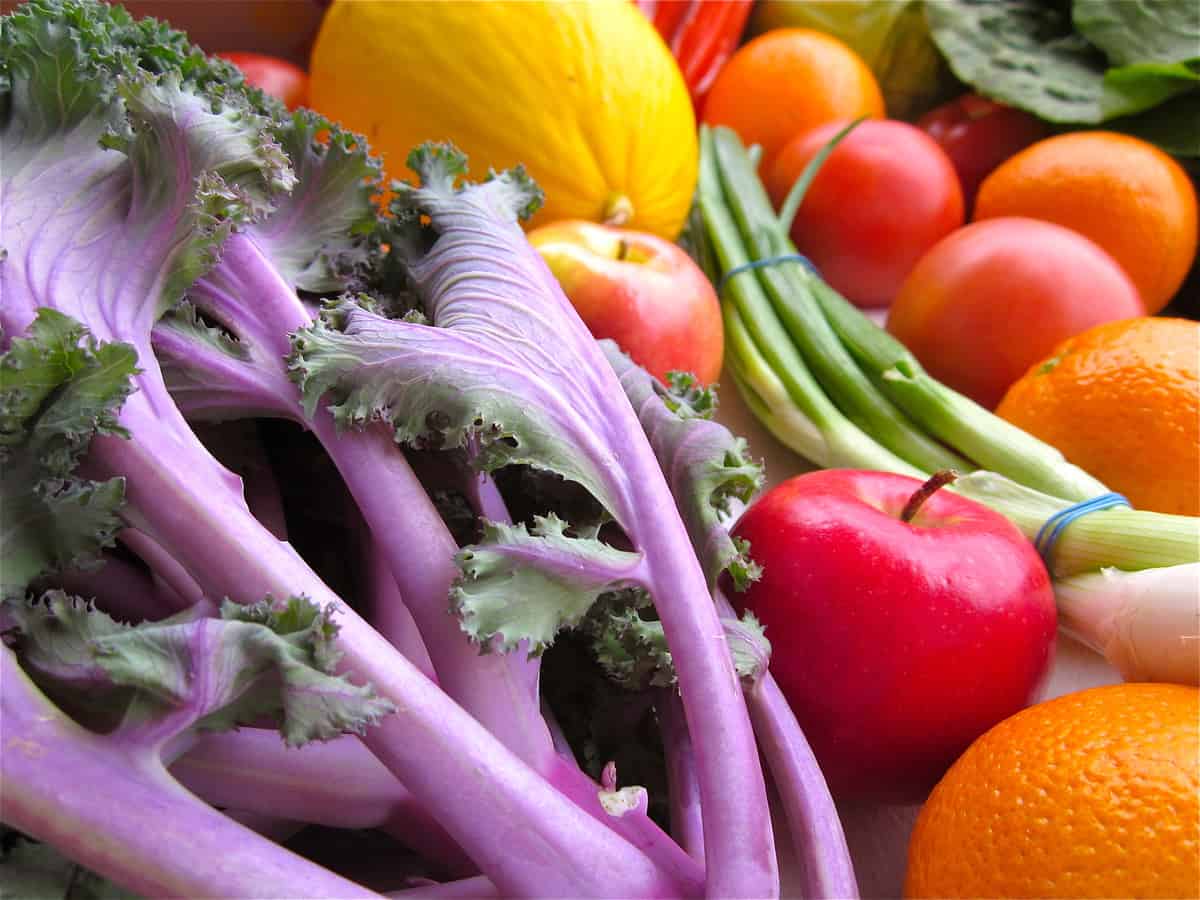 It's a pretty sweet deal and I highly recommend it. Thanks Laura for introducing me, and even buying me my first basket!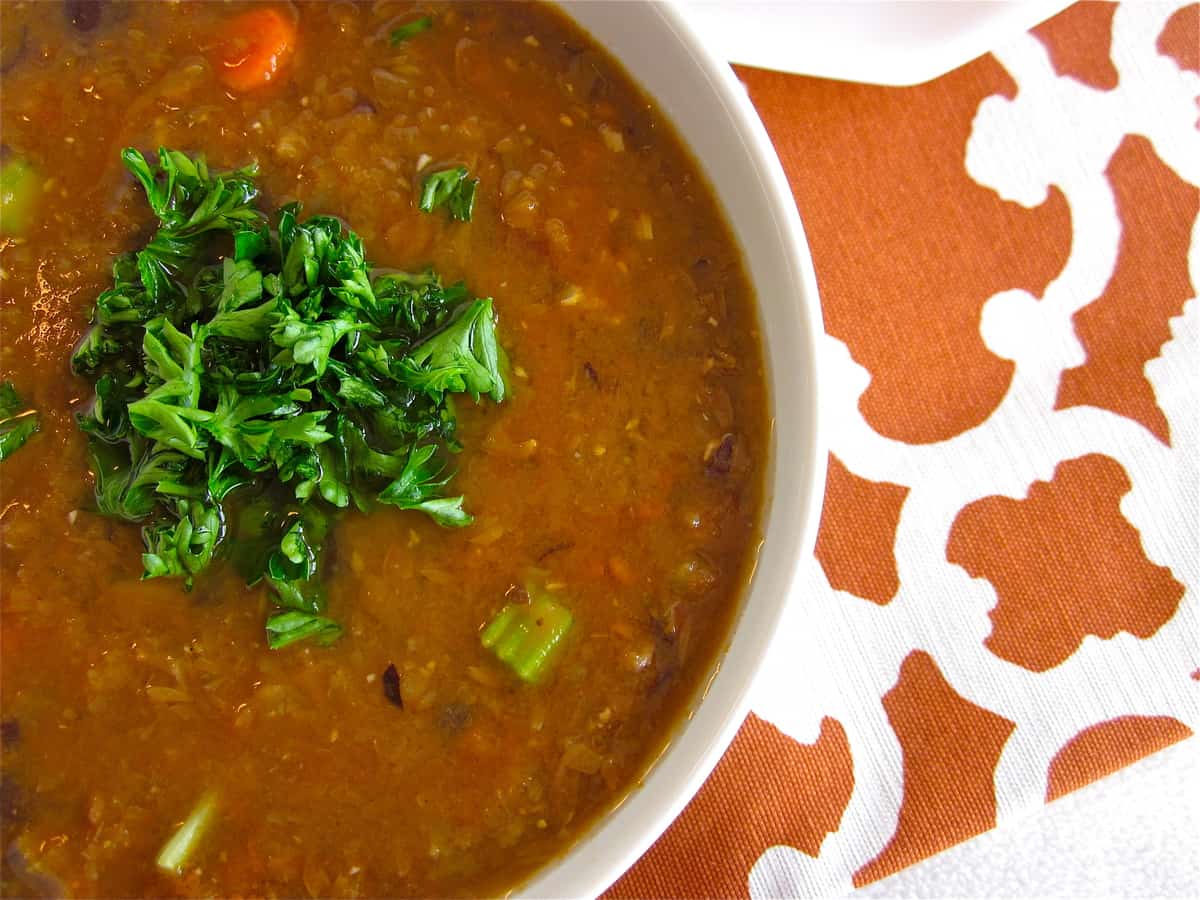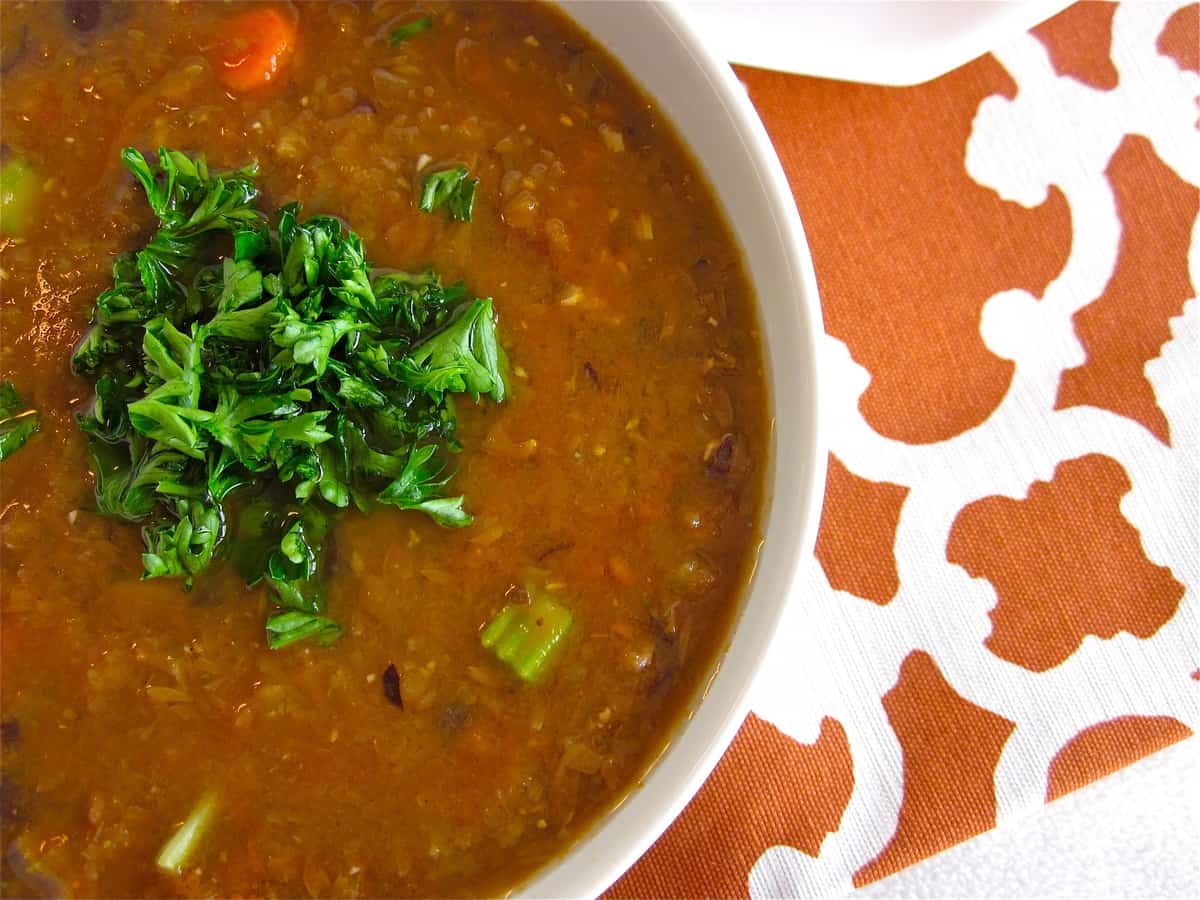 Just wish me luck using all those greens before they wilt. Come over to my house if you are craving salad. Or soup. Soup and salad. I should open my own lunch buffet. Seriously though this Lentil and Black Bean Soup is awesome stuff. I doubled it and froze most of the leftovers for a rainy (cooking) day, but we already busted it out because we can't stop eating it. Charlotte is in love, she has had it for almost every meal since I made it.
And I love it too, when I finally was able to taste it after my pineapple escapade. The soup has a rich flavor without feeling heavy. It goes perfect with a corn muffin and a salad. (Maybe 2 salads.)
Lentil and Black Bean Soup
Source: Smells Like Home
1 tablespoon olive oil
1 medium onion, chopped
2 large stalks celery, diced
2 large carrots, diced
2 cloves garlic, minced
2 teaspoons paprika (I used 1 tsp regular and 1 tsp smoked)
2 bay leaves
1 can (14 ounces) diced tomatoes
1 cup dried brown lentils
4 3/4 cup low-sodium vegetable or chicken broth
3 cups water*
1 can (14 ounces) black beans, rinsed and drained, divided
1/4 cup chopped parsley
Salt and pepper to taste
In a large pot, heat the oil over medium heat.  Add the onion, celery, and carrots and cook until the vegetables begin to soften, 6-7 minutes.
Add garlic, paprika and bay leaves and cook for about 30 seconds or until fragrant. Add tomatoes and their juices, lentils, half of the black beans, the chicken broth and the water. Increase heat to high and bring to a boil, then reduce heat to medium-high and cook, stirring occasionally, until the lentils are tender, about 35 minutes.
Remove from heat and discard the bay leaves. Transfer half the mixture to a blender or food processor and pulse until combined but not pureed – make sure you vent the top of the machine with a cloth as the hot liquid will explode inside when you begin to pulse. (Alternatively, you could use a hand or immersion blender and blend half of the soup while it's still in the pot, which is what I did.)
Add mixture back to pot, along with remaining black beans. Taste and add salt and pepper as needed. Bring the soup back to a simmer over medium heat for another 10-15 minutes until the lentils are fully cooked through. Stir in parsley and serve.
*Note: I doubled this recipe and still only added 3 cups of water. And it was still a bit much. So if you double, start small and move up. You can always add more.