Laura's Banana Muffins
These muffins are so delicious! Super moist and full of flavor. I love the pumpkin pie spice called for instead of just cinnamon. They use half yogurt and half oil, so they are a little more healthy than your average muffin.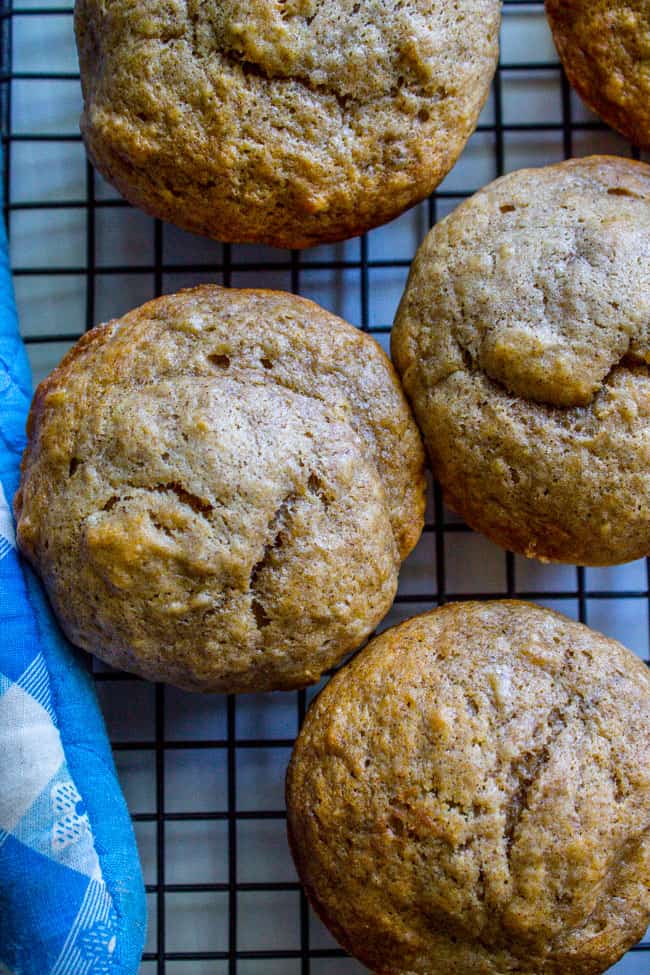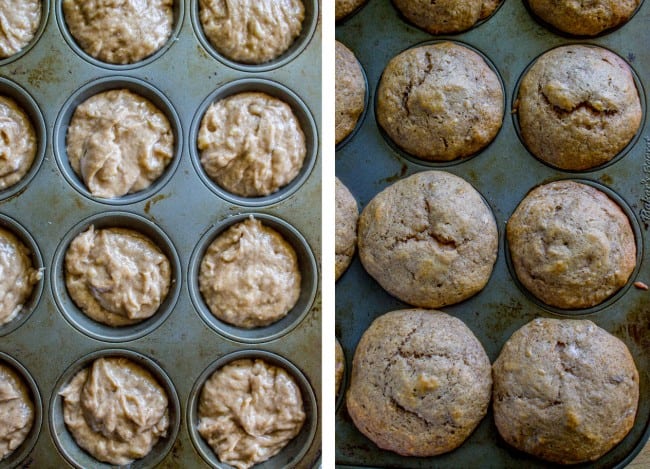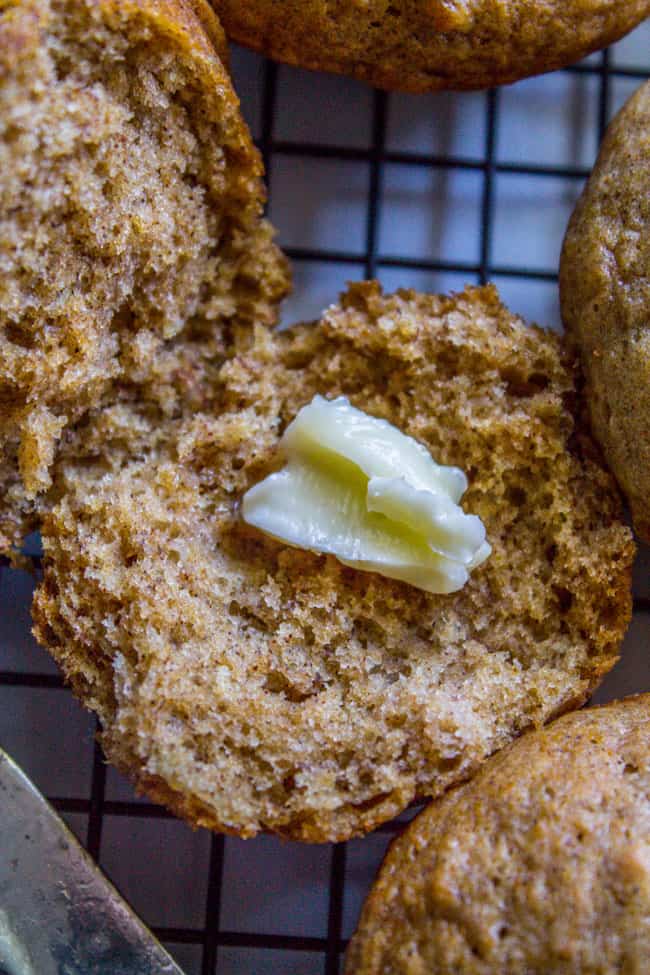 This is one of the recipes on my 9 Make Ahead Lunch Ideas post, click here to see the other recipe ideas!
3 very ripe bananas
1/2 or 1 cup sugar*
1/2 cup oil**
1/2 cup Greek yogurt
1 teaspoon vanilla
1 teaspoon lemon juice (optional)
1 cup white flour, spooned and leveled
1/4 cup vital wheat gluten***
3/4 cup whole wheat flour, spooned and leveled
1/4 teaspoon salt
1 teaspoon baking soda
1 tablespoon pumpkin pie spice
Preheat the oven to 350 degrees. Grease a muffin tin well.
In a large bowl or stand mixer, beat the bananas. Add sugar, oil, Greek yogurt, vanilla, and lemon juice. Beat well.
Add the flours and vital wheat gluten (or ground flaxseed). Add the salt, baking soda, and pumpkin pie spice. Mix until just combined.
Divide batter into the prepared pan.
Bake at 350 for 15-18 minutes until a toothpick comes out clean.
Remove the muffins from the tins and line up on a baking sheet. Flash freeze for 30 minutes, then toss them all in a ziplock and store in the freezer.
Notes:
*The amount of sugar you add depends on how black your bananas are. The riper the banana, the less sugar you need to use. My bananas were not super black, so I used 3/4 cup.
Laura sometimes uses half splenda and half sugar.
**You can try substituting a little of the oil for applesauce, but don't go crazy or the muffins will get spongey.
***Laura uses 1/4 cup ground flaxseed. If you don't have flax seed or vital wheat gluten, just use a full cup of whole wheat flour. (You need 2 cups flour total for the recipe.)