Hot Dog Cornbread Muffins
This recipe uses yogurt instead of oil and is pretty darn healthy (I mean. Besides the hot dog part.) I wouldn't use it to make a loaf of cornbread all by itself, but the kids love it. I serve it with ketchup and mustard! It's like a corn dog, minus all the frying.
Important note! Don't use muffin liners for this recipe. Just grease the tin well. I know my photos show liners…and I'm still losing 1/4 of each muffin trying to get it off. Don't be like me :)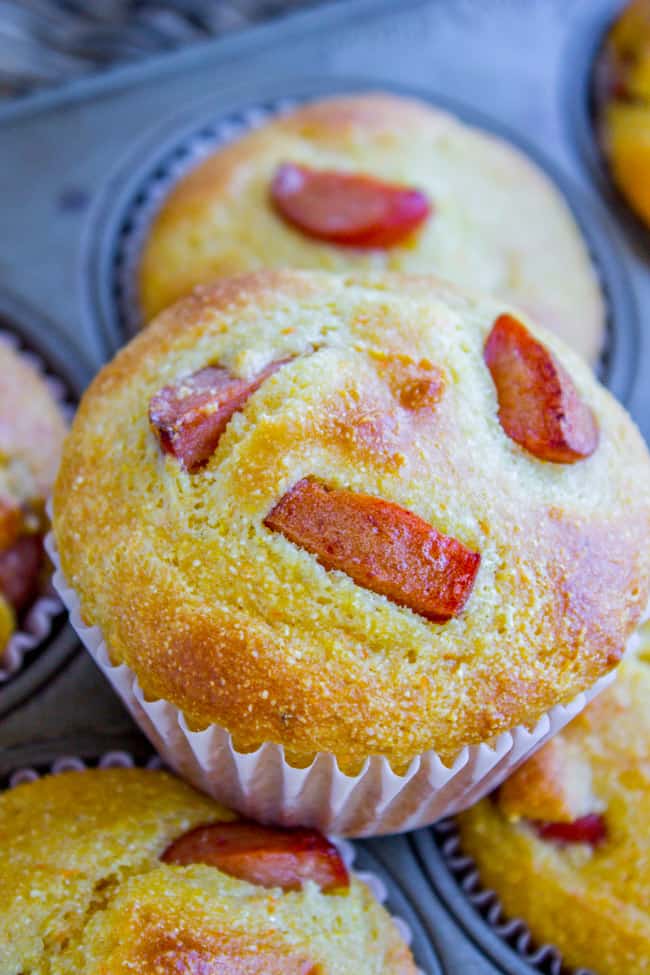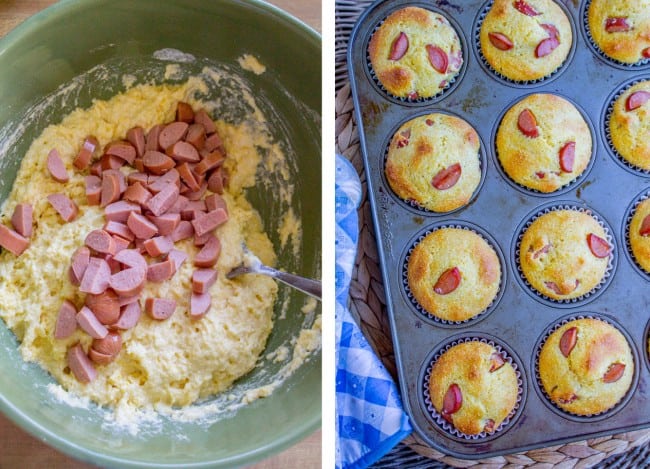 This is one of the recipes on my 9 Make Ahead Lunch Ideas post, click here to see the other recipe ideas!
1 cup flour
1 cup cornmeal
1/4 cup sugar
1 teaspoon baking soda
3/4 teaspoon salt
1 cup yogurt (preferably whole fat)
2 eggs, beaten
3 hot dogs
Preheat oven to 375 degrees F. Grease a muffin tin well. Don't use muffin liners!
In a mixing bowl, combine flour, cornbread, sugar, baking soda, and salt. Stir in yogurt and eggs.
Slice hot dogs lengthwise, then chop.
Add hot dogs to the batter and stir.
Divide batter in the muffin tin.
Bake at 375 for about 17-20 minutes, or until a toothpick comes out clean.
Remove the muffins from the tins and line on a baking sheet. Flash freeze for 30 minutes, then toss them all in a ziplock and store in the freezer.