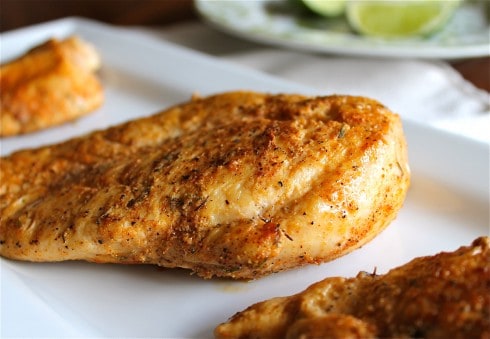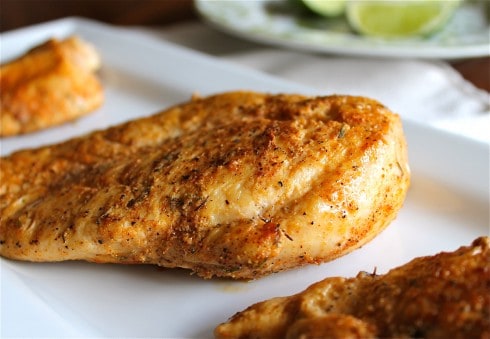 Did you make this recipe?
Leave a review »
Garlic Lime Chicken
Serves 6
adjust servings
Instructions
On a dinner plate, combine all the spices (the first 7 ingredients). Pat chicken breasts dry with a paper towel, then rub spice mixture on both sides of the chicken.
In a large skillet heat butter and olive oil together over medium heat. Saute chicken uncovered for about 5 minutes, then flip and cook another 5 minutes, until both sides are golden brown and a meat thermometer reads 165 degrees. Remove chicken to a plate.
Add lime juice and chicken broth to the pan. Whisk up the browned bits at the bottom of the pan. Keep cooking until the sauce has reduced slightly, about 3 or 4 minutes. Add chicken back to the pan and coat thoroughly.
by The Food Charlatan