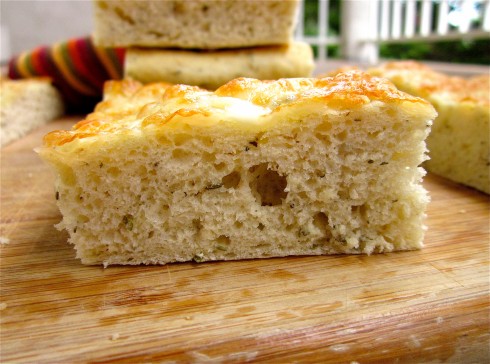 A few months ago Eric and I went out for dessert at Magleby's, a local restaurant famous for its breadsticks. They are quite delicious, but it's a stretch of the imagination to even call them breadsticks; ovals of Italian-y dough fried in a vat of oil and smothered with parmesan is more like it. Not that I'm complaining.
They give you a complimentary breadstick upon your arrival, so Eric and I each had one, even though we were just there for dessert. Apparently that wasn't enough for him though. There was a couple sitting at the booth across from us. We saw the waiter bring out their breadsticks. We saw that the woman did not even touch her plate. We saw them pay for their meal. We saw them walk out the door. Can you see what's coming?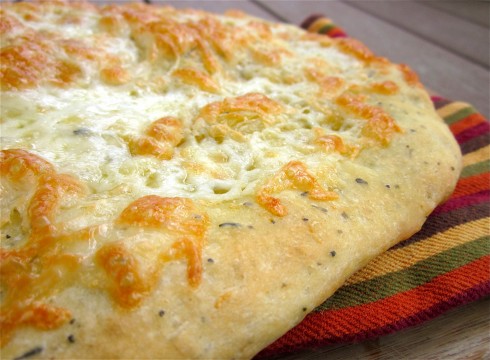 Oh yes he did. (No, it wasn't me, I have at least some boundaries.) But I will admit to being the accomplice; I acted as eagle-eye look out. (For waiters, of course, who might kick us out of the restaurant if they caught us stealing food from other people's tables.) Sometimes you think your husband is just so mature, and then you realize that he is still a 15-year-old food-napper at heart.
That story still doesn't beat my sister's though. One time in high school she was at a diner with some friends. (Including some boisterous teenage boys, I might add.) The people at the table next to them had their food brought out, but before they even touched it, they left the restaurant. My sister and her friends couldn't believe it. How could you just leave all that food without eating any of it? So naturally they started picking at the fries. It was really awkward when they discovered that the people had only left for a smoke break.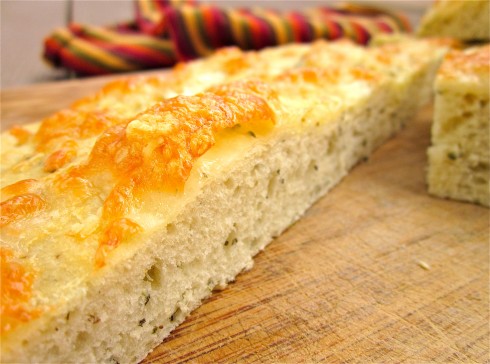 This Focaccia bread is simply outstanding and outstandingly simple. It takes less than 45 minutes start to finish, which, for a yeast bread, is quite an accomplishment. It goes well with any Italian-type meal. Or pretty much anything, really. I like to split the bread in half and use it for gourmet sandwiches. Enjoy!
Focaccia Bread

Source: adapted from Allrecipes.com
2  and 3/4 cups all-purpose flour
1 teaspoon salt
1 teaspoon white sugar
1 tablespoon active dry yeast
1 teaspoon garlic powder
1 teaspoon dried oregano
1 teaspoon dried thyme
1 teaspoon dried basil
1 pinch ground black pepper
1 tablespoon vegetable oil
1 cup warm milk
2 tablespoons olive oil
2 tablespoons grated Parmesan cheese
1 cup mozzarella
In a large bowl, stir together the flour, salt, sugar, yeast, garlic powder, oregano, thyme, basil and black pepper. Mix in the vegetable oil and milk.
When the dough has pulled together, turn it out onto a lightly floured surface, and knead for about 5 minutes, or until smooth and elastic. Lightly oil a large bowl, place the dough in the bowl, and turn to coat with oil. Cover with a damp cloth, and let rise in a warm place for 20 minutes.
Preheat oven to 450 degrees. Punch dough down; place on greased baking sheet. Pat into a 1/2 inch thick rectangle. Brush top with olive oil. Sprinkle with Parmesan cheese and mozzarella cheese.
Bake in preheated oven for 11-14 minutes, or until golden brown. Serve warm.