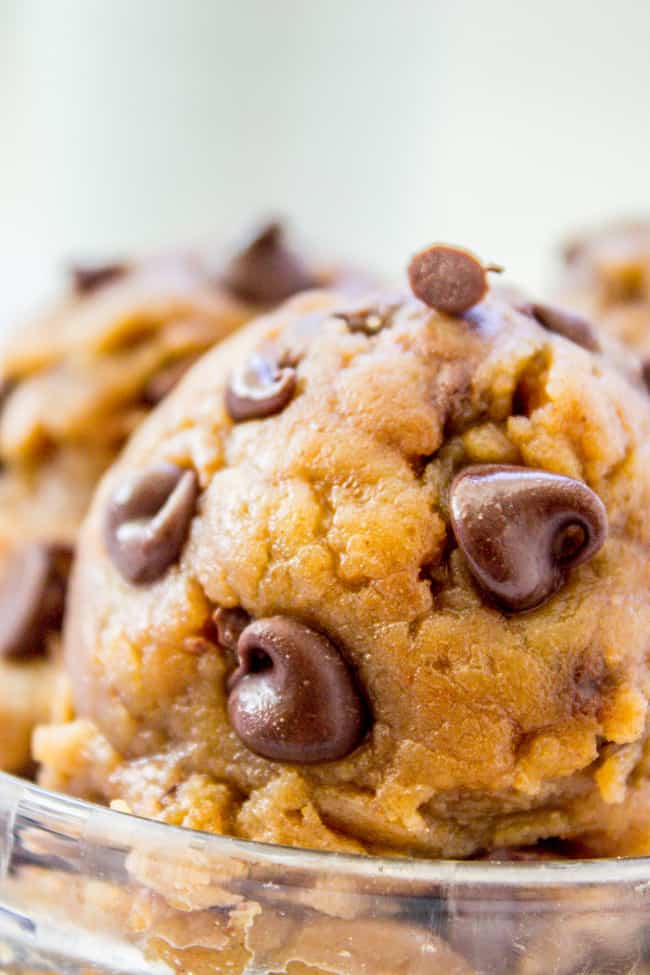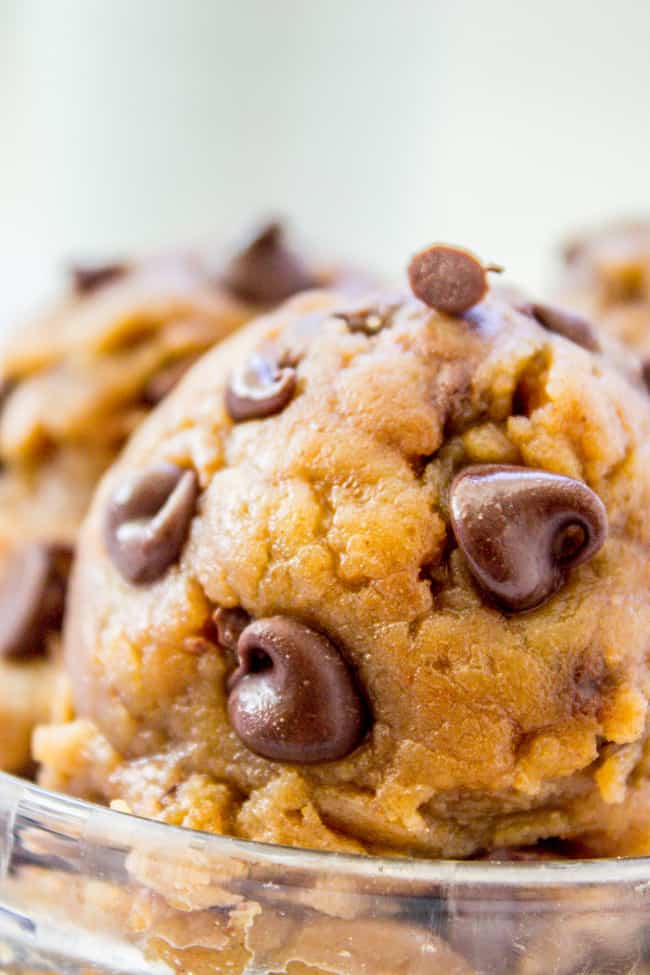 Did you make this recipe?
Leave a review »
Edible Egg-free Brown Butter Cookie Dough
Ingredients
1/2

cup butter (1 stick)

1/3

cup white sugar

1/2

cup brown

1

teaspoon vanilla

2

or 3 tablespoons milk

1/4

teaspoon salt, a pinch more if you love salt

1

cup flour, spooned and leveled

1/2

cup chocolate chips

1/4

cup mini chocolate chips (or replace with regular)
Instructions
Add the butter to a small pot. Turn the heat to medium. Cook, stirring every 1-2 minutes with a wooden spoon. After a couple minutes, the butter will start to foam. Keep watching it. Eventually the butter will turn brown and you will see tiny brown specks. The smell will turn nutty. You might not be able to see the color under the foam very well, which is part of the reason you need to stir. Once it is brown and it looks silty at the bottom, it is done. Pour it into a mixing bowl to stop the cooking process.
Add both of the sugars and combine.
Add vanilla and milk and beat. Add the salt.
Let the mixture cool for a few minutes so you don't melt your chocolate chips.
Add the flour and chocolate chips all at once. Beat to combine. Adjust to taste.
This recipe freezes great! If you store it in the fridge, you can add more milk if it has dried out.
by The Food Charlatan