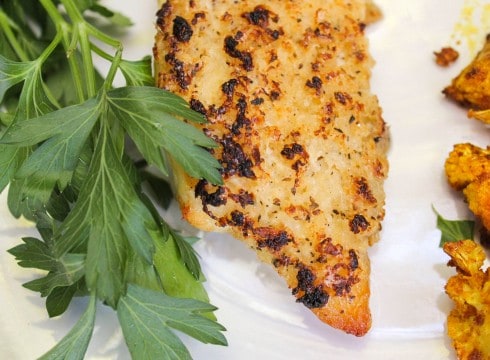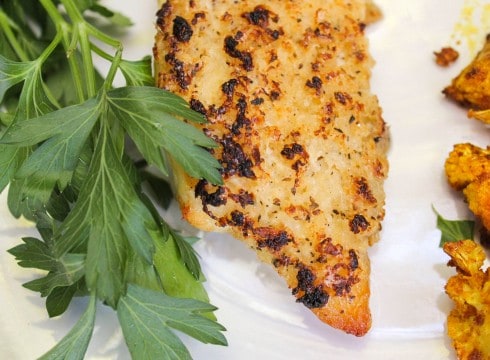 Did you make this recipe?
Leave a review »
Easy Parmesan Tilapia
Makes about 8 filets
adjust servings
Ingredients
1/2

cup Parmesan cheese

1/4

cup butter, softened

3

tablespoons mayonnaise

2

tablespoons fresh lemon juice

1/4

teaspoon dried basil

1/4

teaspoon ground black pepper

1/8

teaspoon onion powder

1/8

teaspoon celery seed

1/2

cup panko bread crumbs

2

pounds tilapia fillets
Instructions
Turn on your broiler. No really, turn it on right now, because making the sauce will literally take you 5 minutes. Line a baking sheet with aluminum foil and coat with nonstick spray.
In a small bowl, mix together the Parmesan cheese, butter, mayonnaise and lemon juice. Season with dried basil, pepper, onion powder and celery seed. Mix in the bread crumbs and set aside.
Arrange fillets in a single layer on the prepared pan. Broil a few inches from the heat for 2 to 3 minutes. Flip the fillets over and broil for 2 more minutes. Remove the fillets from the oven and spread the Parmesan cheese mixture on the top side. Broil for 2 more minutes or until the topping is nice and brown and fish flakes easily with a fork. Don't overdo it. Nobody likes dry fish!
by The Food Charlatan