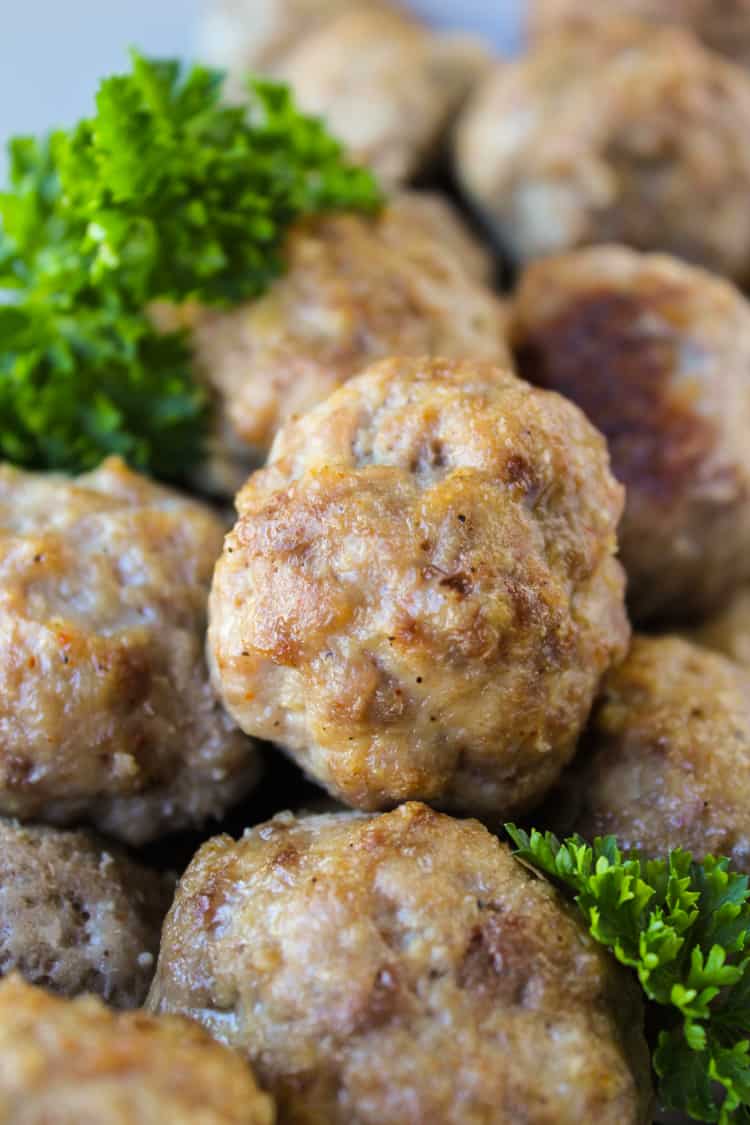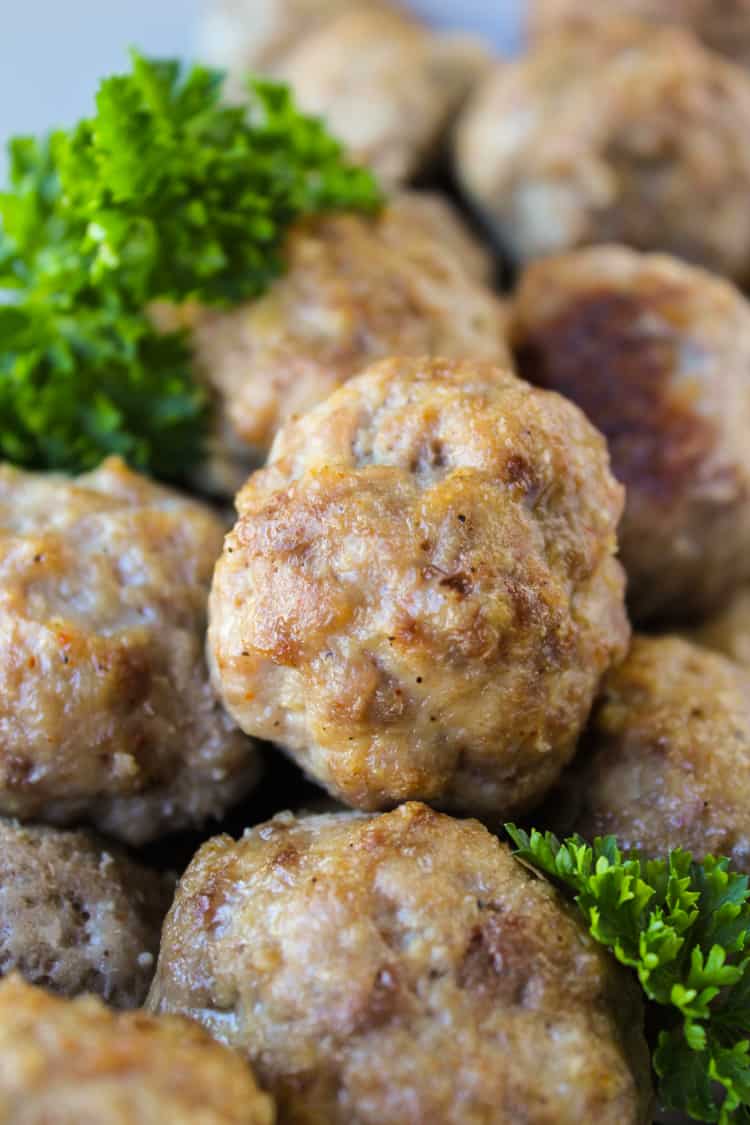 Did you make this recipe?
Leave a review »
Easy Baked Meatballs
Ingredients
1

pound ground beef

1

pound ground pork

2

large eggs

1

cup milk

1/2

cup panko breadcrumbs or quick oats

1

and 1/2 teaspoons salt

3/4

teaspoon pepper

3/4

teaspoon onion powder

3/4

teaspoon garlic powder

1/2

teaspoon paprika

1/8

or 1/4 teaspoon cayenne pepper
Instructions
Preheat your oven to 450 degrees F. Line a large rimmed baking sheet with aluminum foil and spray with nonstick spray.
Add all ingredients to a large bowl. Use your hands to mix everything together. I know, I know, it's gross. Just do it. It works better than a spoon. Don't over mix; this will result in tough meatballs.
Shape the mixture into walnut-sized meatballs. (Or any size really, as long as they are uniform. Adjust baking times as necessary.)
Place the meatballs close together (but not touching) on the prepared baking sheet. Bake at 450 for about 10 minutes, or until browned on the bottom. Serve hot.
To freeze: Let the meatballs cool. Use a fork or spoon to scrape the fat away from the sides. Place the meatballs on the same pan that you just baked them on, without the tin foil. (Just fold it up as you go.) I didn't grease the pan and they came off fine. Place the pan in the freezer and set a timer for 45 minutes to an hour. Transfer the meatballs to a large ziplock bag, seal, and return to the freezer.
by The Food Charlatan