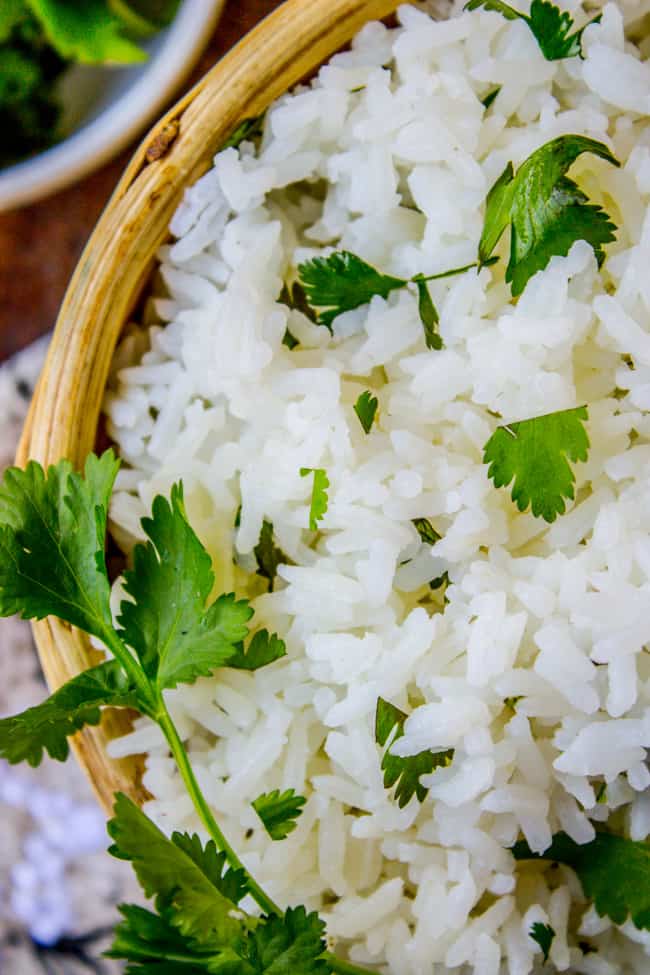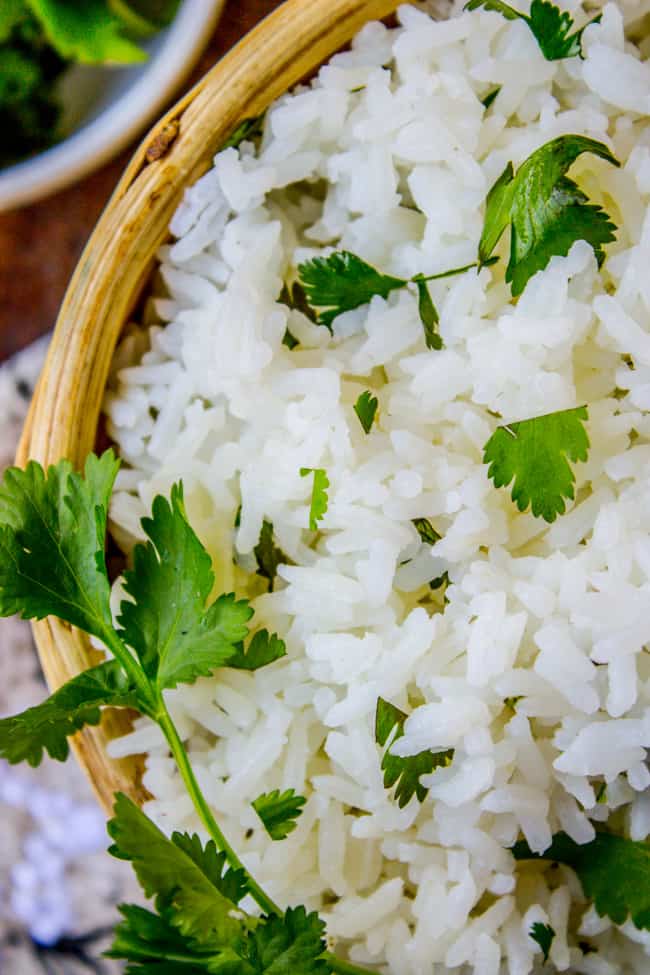 Did you make this recipe?
Leave a review »
Coconut Jasmine Rice with Cilantro
Makes 4-5 cups cooked rice
adjust servings
Instructions
Add coconut milk, water, salt, and rice to a 3 quart pot.
Put the lid on and turn the heat to high.
When the rice starts to boil, turn the heat down to low. Keep the lid on, there's no need to stir.
Simmer on low for 15 minutes, or until the liquid is absorbed and the rice is tender.
Turn the heat off but don't remove the pot from the burner. Leave the lid on for another couple minutes until the rice has reached the dryness level you like.
Stir in the cilantro.
Serve hot! Makes about 4-5 cups cooked rice.
by The Food Charlatan