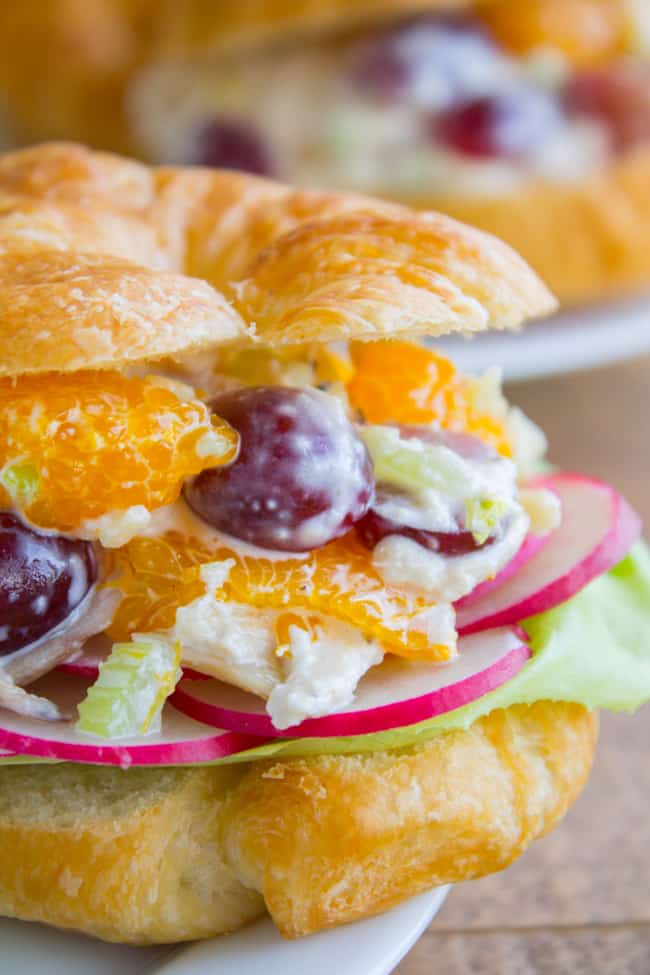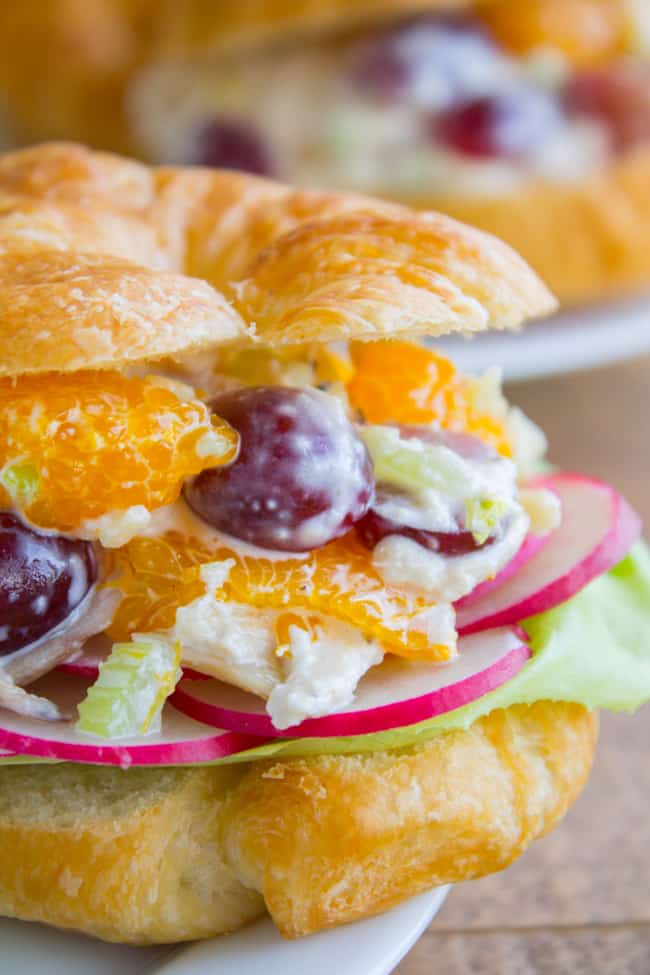 Did you make this recipe?
Leave a review »
Mom's Chicken Salad with Mandarin Oranges
Serves 6-8
adjust servings
Ingredients
3

cups shredded rotisserie chicken

1

cup celery, diced small

juice from half a lemon (about 2 tablespoons)

1

teaspoon onion powder

3/4

teaspoon kosher salt

3/4

teaspoon Montreal steak seasoning

1

and 1/2 cups red grapes, halved

1 15-ounce

can mandarin oranges, drained

1/2

cup slivered almonds

1/2

cup mayonnaise

6

large croissants (or 8-10 of the mini kind)
Instructions
Shred the chicken and dice the celery. Do a good job dicing the celery! Boo on big celery chunks!
Add the chicken, celery, lemon juice, onion powder, salt, and steak seasoning to a large bowl. Combine well, cover, and chill in the fridge for a few hours. At least 2. Overnight works great too.
Add grapes, mandarin oranges, almonds, and mayonnaise. Stir well. At this point you can serve it or chill overnight.
Divide between the split croissants and serve!
by The Food Charlatan