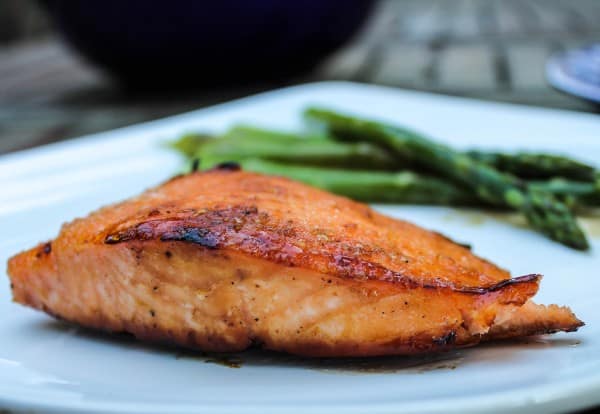 We are finally staying at our new house tonight! We've had the keys for weeks and we moved all our stuff from the storage unit last Saturday, so there's no reason other than convenience to stay with my brother anymore. Every single day this week we announced, "Okay everyone this is our last day here! We're sleeping at our new place tonight!" But then somehow we have ended up back at their house every night.
It's just so nice to have everything you need be exactly where you need it. Our bed has been set up for days, but where are the sheets? I'm typing this at their place this very moment because we still don't have internet. And how do you live without internet?
We are dragging it out. I'm telling you guys, communal living is the way to go. It's going to be nice having our own place again, but I am really going to miss the never-ending babysitting, the dinners together, and having a constant playmate for Charlotte. Not to mention the perfect system of I-cook-and-someone-else-does-the-dishes. Eric and I had a minor skiff last night, and my brother announced 20 seconds in, "Eric wins, Karen." I had to admit he was right. How are we going to get along without a live-in mediator?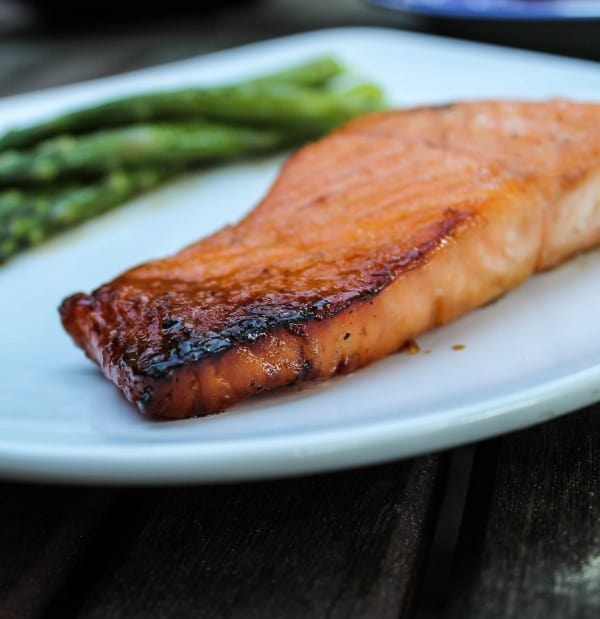 Full disclosure: I was dubious about this recipe at first. It took Pinterest by storm a couple months ago and it kept popping up day after day after day. The picture was great, but looks can be deceiving, and it sounded kind of dry to me. No sauce? Not even lemon?
Salmon cooks so fast already, and this particular recipe could not possibly be simpler—we are talking sugar and salt and pepper here people—so I decided to make one filet to see if I really wanted to make it for dinner. I let my brother Eric and his wife Sandi try it since they were right there. We decimated that filet in about 45 seconds. It tastes like candy. For real. No sauce needed, not even a little bit. The crispy edges are the best bites.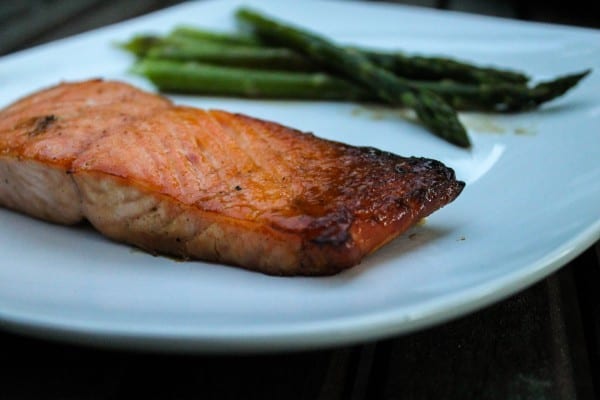 This recipe is pretty darn healthy too. I know you are looking at all the sugar and questioning my definition of "healthy" (you really should, usually), but the thing with this recipe is that a lot of the sugar topping drips into the pan. You will know because when you broil it the sugar on the pan gets black and burnt. No worries, though, as long as your salmon is looking golden you are home free. And even with the sugar dripping off you are still getting amazing flavor.

Caramelized Salmon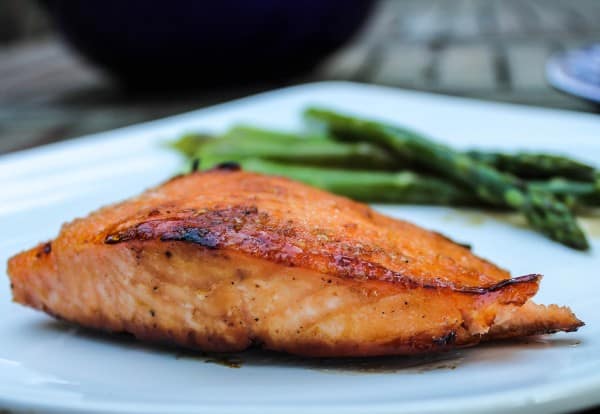 Salmon cooks so fast already, and this particular recipe could not possibly be simpler—we are talking sugar and salt and pepper here people
Ingredients
½

cup

sugar

1

tablespoon

kosher salt,

+ 3/4 teaspoon

black pepper

,

freshly ground to taste

1

pound

salmon

,

cut into 4 filets, with or without skin (frozen salmon filets work great. Thaw them first of course)

olive oil
Instructions
Combine the sugar, salt, and black pepper on a plate. Dip each filet into the mixture and coat all sides of the salmon with the mixture.

Heat a little bit of olive oil in a large nonstick skillet over medium heat. (Use a pan that can go in the oven. I used my cast iron skillet.) When the oil is shimmering, add the salmon, skin side down if you have skin-on, and saute for about 5 minutes. The sugar will burn on the pan, but don't worry that's supposed to happen. If you're worried about it, just drain it off or spoon it out of the pan. If there's a lot of oil splattering, turn the heat down. Don't go higher than medium heat.

Flip each salmon filet, being as delicate as possible. Saute for another 2-3 minutes. If the filet is thick enough, saute the 3rd and 4th sides for another 2-3 minutes each.

Preheat the broiler to 450 degrees and move a rack to the top position. Sprinkle the top of each salmon filet with a teaspoon or two of additional sugar/salt mixture. Transfer the pan from the stovetop into the oven. Let the salmon broil for 5-10 minutes, (if using frozen salmon filets, 5 will be plenty) checking occasionally to make sure the salmon is not burning. The sugar in the pan will burn but that's okay as long as the tops of the salmon are looking golden brown. When the salmon is done cooking, remove from the oven and allow to cool for a few minutes (be really careful, it's super hot). Gently peel off the skin (if you have it) before eating – it will be very dark because it's caramelized with sugar, and it should come off very easily.
Notes
If you are using table salt, start with less, like about a tablespoon. You can always add more salt, but you can't take it out.
Source: Pinch of Yum
Nutrition
Serving:
1
filet
|
Calories:
258
kcal
|
Carbohydrates:
25
g
|
Protein:
22
g
|
Fat:
7
g
|
Saturated Fat:
1
g
|
Polyunsaturated Fat:
3
g
|
Monounsaturated Fat:
2
g
|
Cholesterol:
62
mg
|
Sodium:
1794
mg
|
Potassium:
557
mg
|
Sugar:
25
g
|
Vitamin A:
45
IU
|
Calcium:
15
mg
|
Iron:
1
mg