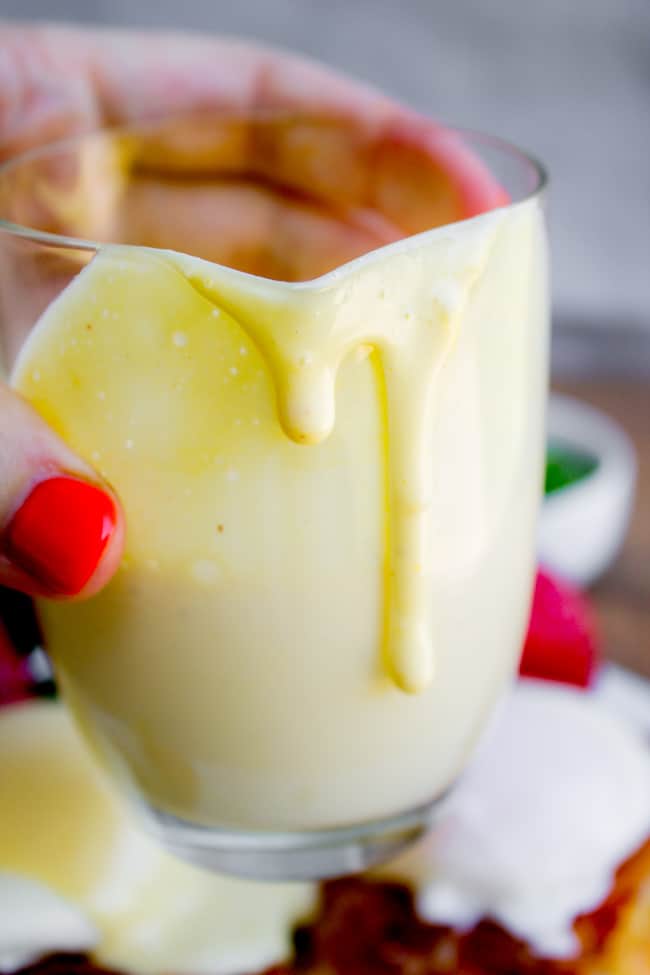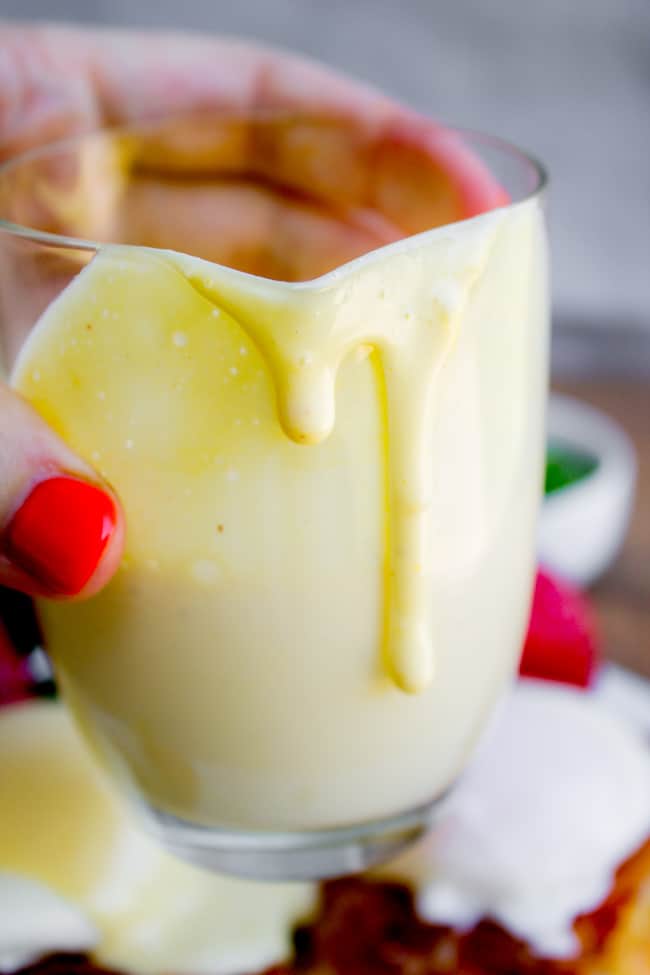 Did you make this recipe?
Leave a review »
Blender Hollandaise Sauce (5 Minute Recipe)
Makes about 1 cup
adjust servings
Ingredients
4

egg yolks

1/2

or 1 teaspoon dijon mustard

1

tablespoon + plus 1 teaspoon fresh squeezed lemon juice

1/8

teaspoon cayenne pepper*

2-3

dashes of salt

black pepper to taste

1

stick (1/2 cup) salted butter, melted (hot!)
Instructions
In a blender,** add egg yolks, dijon mustard, lemon juice, cayenne pepper, salt, and pepper. Blend until smooth.
In a small bowl, microwave the butter for about a minute until it is melted and very hot.
Open the top spout of your blender. Turn the blender on low and pour in the hot butter. It should thicken immediately.
Taste it and make sure all the spices are just right. Add more salt and pepper if you like.
Immediately pour the sauce into a measuring cup, bowl, or gravy boat. Place this into another bowl of very hot water. (You want to keep the sauce hot, but if you microwave it, it will curdle.)
Serve immediately.
Do not microwave to reheat! Run the container under hot water.
by The Food Charlatan