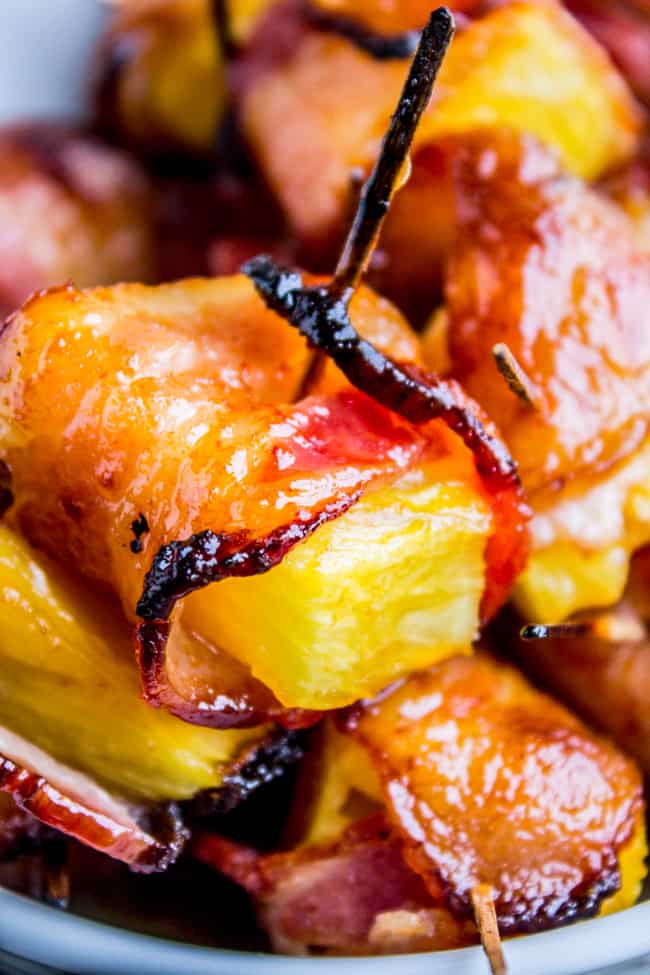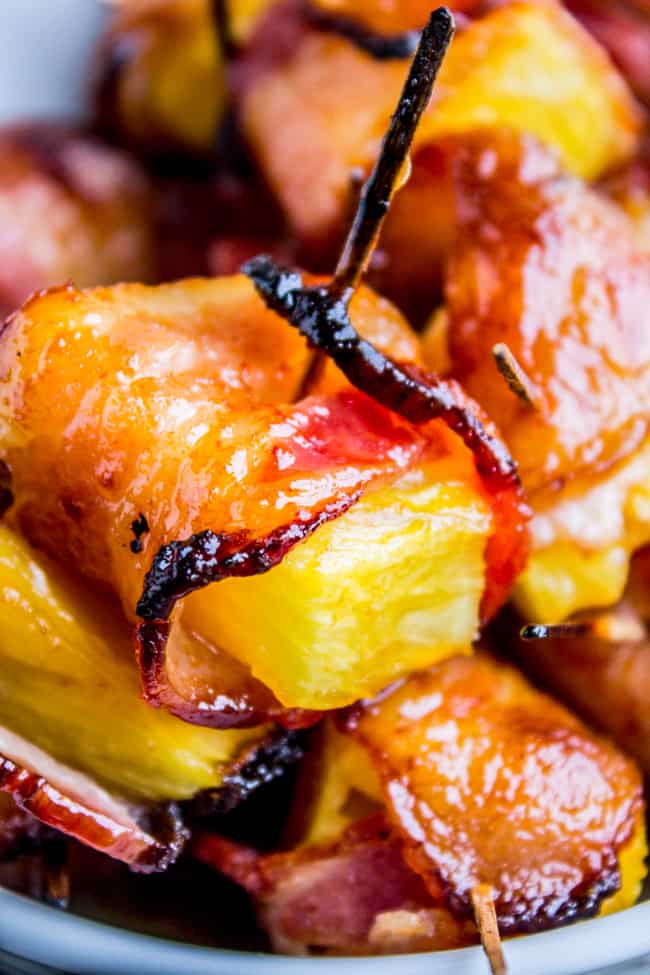 Did you make this recipe?
Leave a review »
Bacon Wrapped Pineapple with Honey Chipotle Glaze
Serves 10. Or maybe just 2.
adjust servings
Instructions
Preheat your oven to 400 degrees F.
Line a large baking sheet with foil (or don't. It just makes for easier cleanup.) No need to grease it.
Chop up a pineapple into bitesize pieces. Like 1 to 2 inch pieces (see photo).
Slice each strip of bacon in half. (I didn't do each strip, I just took the whole thing out of the package, put it on the cutting board, and chopped it once.)
Wrap each piece of pineapple in bacon and secure with a toothpick. Place on the baking sheet. Repeat with the remaining bacon and pineapple. You may have extra pineapple, so make sure you don't touch all of it with raw bacon-y hands.
In a blender or food processor, add the honey and chipotle pepper. (I added mine straight from the freezer*)
Blend until smooth. I added about a tablespoon of water to help it blend.
Once the glaze is smooth, pour it into 2 small bowls.
Use a pastry brush and one of the bowls to coat each bacon wrapped pineapple. Don't be stingy! (But also make sure there is plenty of glaze left for when they come out of the oven.)
Bake at 400 for about 20 minutes. When the bacon is as crispy as you like it, remove from the oven and use a (clean) pastry brush and the second bowl of glaze to coat each one again.
Serve hot!
by The Food Charlatan