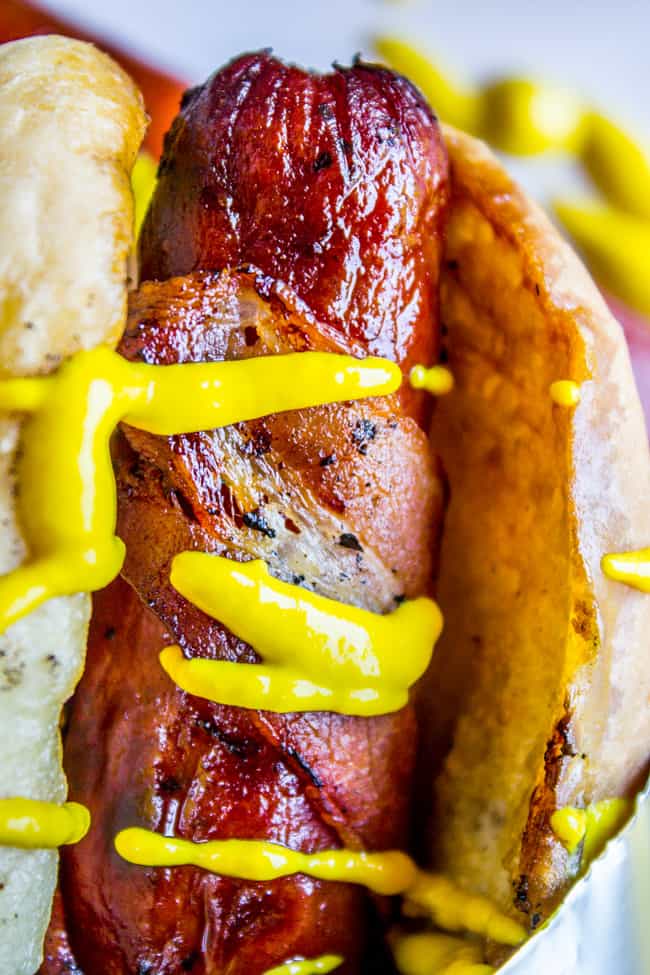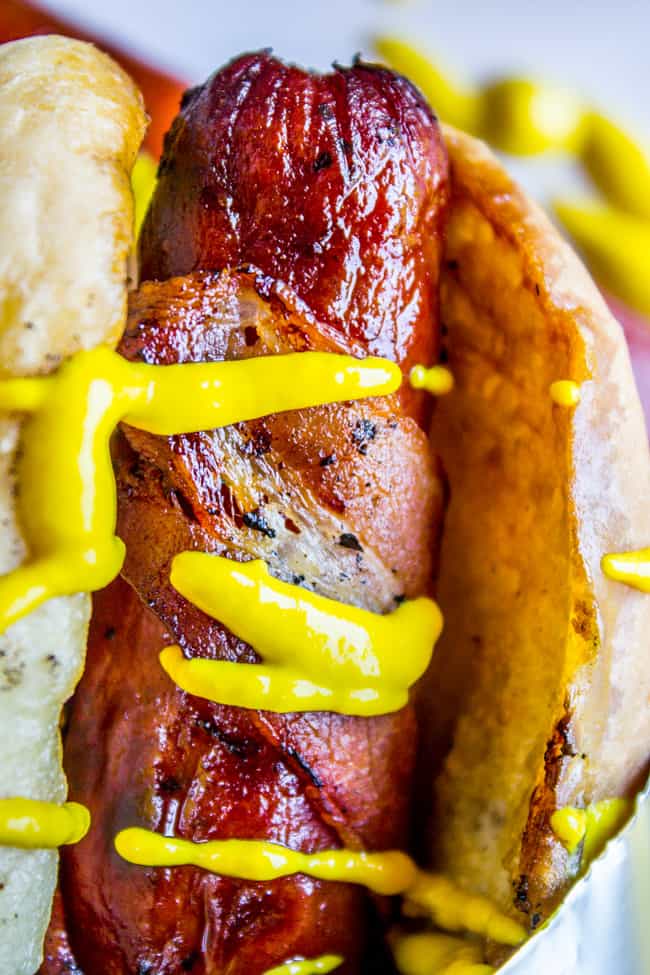 Did you make this recipe?
Leave a review »
Bacon Wrapped Hot Dogs
Serves 6
adjust servings
Ingredients
6

hot dogs*

6

slices of bacon

toothpicks

6

buns

butter or mayonnaise, for grilling the buns

all the fixins (ketchup mustard, mayo, etc.)
For the onion topping
1

tablespoon butter

1

half onion, sliced

1

green pepper

1

jalapeno

salt and pepper to taste
Instructions
Heat your grill to low heat.
Wrap one slice of bacon around each hot dog. Use 2 toothpicks per hot dog to secure them on the ends. (Push the toothpicks in as far as you can so they don't burn.)
Grill the hot dogs on low heat for several minutes, turning every couple minutes to cook all the bacon. This should take about 8-10 minutes, depending on how crispy you like your bacon.
When they are almost done, spread your buns with either mayonnaise or butter. Grill cut-side-down for about 1-3 minutes, until they have some nice grill marks on them.
Meanwhile, make the topping. Slice the onions. Slice the green peppers into bite-size strips. Slice the jalapeno thinly, discarding the membrane.
In a large skillet, heat the butter over medium heat until it is hot and melted. Add the vegetables and saute for about 6-8 minutes, until they are as done as you like them.
Top each hot dog with onion mixture, ketchup, mustard, mayonnaise, etc.
by The Food Charlatan