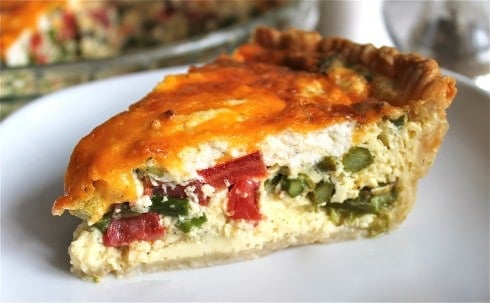 All growing up we had a piece of paper taped to the inside of our cupboard that had meal ideas listed on it. It had gems on it like Chicken n Broccoli Stuff, Meat n Potato Stuff, "chicken patties and mashed potatoes" (my mom's favorite meal to this day, I think), french dip, and spaghetti. Most of the list is in my mom's handwriting, but a few toward the bottom were written by my older siblings. My favorite part is on the lower left hand side where it says, "Keich." Then queich. Then quiech…it doesn't say quiche anywhere. My sister Nikki is probably one of the smartest people I know, but she can't spell worth crap. We've got the Keich to prove it.
So I think it's kind of funny that she writes novels. Although it shouldn't be funny, because the ability to tell a good story is no doubt in a completely separate part of your brain than the part that makes you a good speller. I'd take the storytelling gene any day.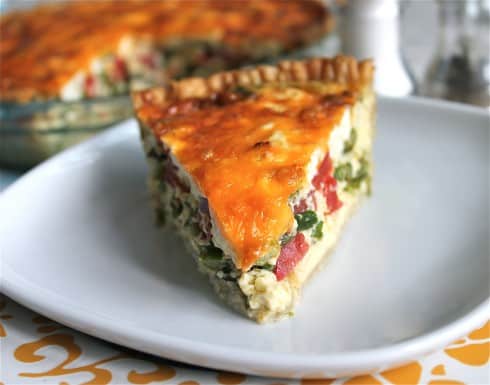 Her years of hard work are finally starting to pay off. Last weekend her manuscript won the Grand Prize for all categories at a writing conference she attended. She had agents hunting her down after she won the award, so hopefully a publishing gig is on the horizon. And then you can all experience the amazingness that is her YA romantic suspese Shatter. Want a teaser? You know you do:
Kiss a guy?
I'd had sushi once, which felt like eating a pair of lips.  I assumed kissing would be similar only without the ginger and wasabi sauce.
Did I want to kiss a guy?  Ginger and wasabi sauce were the only good parts of sushi.
I still giggle every time I read this. You can finish reading the first few pages of the book on Nikki's blog over here. A jacket-cover description can be found here. I've read the whole book, and can tell you that it is not only going to be published one day, but eventually someone is going to buy the movie rights for it, and we can all sit back and watch the awesomeness unfold. (Slumber party at my house, you're all invited.) Congrats Nikki! You're amazing!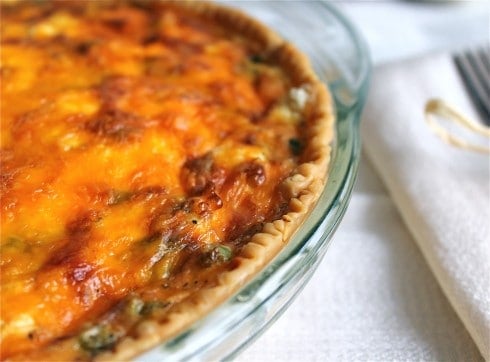 Now let's talk Keich. I used to think the best part of quiche was the ham and the crust, but that was before I tried adding asparagus. Talk about awesome. Add in the goat cheese and I can say with conviction that this is the best quiche I have ever eaten. Never thought I would say that about something meatless, but it's true. It was really easy to put together. Change your life today!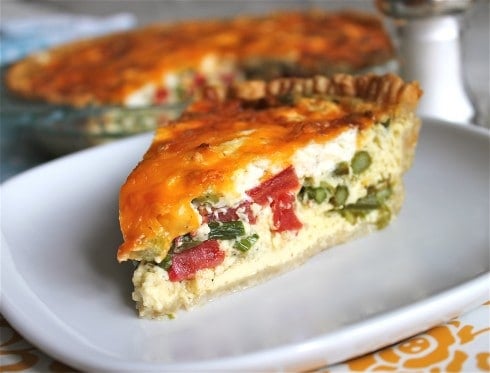 Asparagus, Tomato, and Goat Cheese Quiche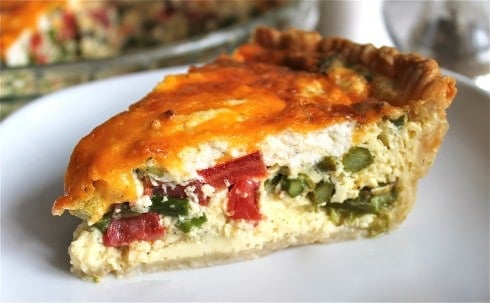 This Asparagus, Tomato, and Goat Cheese Quiche is a family favorite recipe.
Ingredients
1

bunch

asparagus

1

tablespoon

olive oil

1

cup

fresh tomatoes

,

chopped & seeded

1

bunch

green onions

,

chopped

4

ounces

goat cheese

,

crumbled

6

large

eggs

1 & 1/4

cups

half and half

1

teaspoon

salt

1/2

teaspoon

pepper

1

cup

sharp cheddar cheese

,

shredded

1

9 inch

pie crust
Instructions
Preheat the oven to 450 degrees.

Snap off the tough ends of the asparagus. Chop the spears into bite-size pieces. Layer the asparagus on a baking sheet and drizzle with olive oil. Add salt and pepper to taste. Roast in the oven for 8-10 minutes, or until the asparagus is fork-tender. (You can also steam the asparagus if you want.) Turn the oven down to 375.

Lay out your pie crust into a deep 9-inch tart pan, pressing the crust to the very top edge and discarding any remainder. (You can also use a a 9-inch pie pan. Use a fork to press the crust.)

Place the asparagus, tomatoes and green onion into the unbaked pie shell. Layer the goat cheese on top of the vegetables.

Beat the eggs, half and half, 1 teaspoon salt, and 1/2 teaspoon pepper together for about one minute using a mixer or blender.

Pour the egg mixture on top of the vegetables and goat cheese. Sprinkle evenly with cheddar cheese.

Bake at 375 for 35 to 45 minutes until the quiche is set in the center.
Nutrition
Serving:
6
servings
|
Calories:
457
kcal
|
Carbohydrates:
23
g
|
Protein:
20
g
|
Fat:
32
g
|
Saturated Fat:
15
g
|
Polyunsaturated Fat:
3
g
|
Monounsaturated Fat:
12
g
|
Trans Fat:
1
g
|
Cholesterol:
233
mg
|
Sodium:
806
mg
|
Potassium:
414
mg
|
Fiber:
3
g
|
Sugar:
3
g
|
Vitamin A:
1647
IU
|
Vitamin C:
9
mg
|
Calcium:
274
mg
|
Iron:
4
mg