All the appetizer and party recipes you need to have an awesome time at the Super Bowl this weekend! Tons of appetizer, dessert, slow cooker, and carb-y cheesy ideas. You know you want it.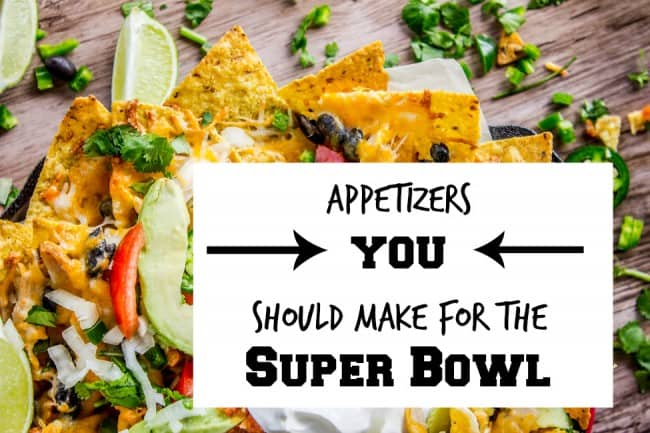 Conversation at dinner tonight:
Charlotte: Why can't I just eat a tortilla instead of a taco?
Eric: Because veggies and meat are the healthiest part of the meal, and you are what you eat.
Charlotte: You are what you eat??
Eric: Yeah that's why we have to eat the things that are best for us. Like veggies.
Charlotte: And that's why the baby has breastmilk?
Eric: Yeah. Which is exactly why your mom only eats pure, unprocessed, homemade food and LOTS of fruits and veggies and hardly any sugar ever.
And that's when Eric and I both started laughing hysterically. My cheesy-carb game is strong recently.
Who's Super Bowling it up this weekend? I will be eating some of these amazing appetizers for sure even if I'm not exactly sure which teams are playing this year. Don't hate.
I thought I'd round up a few of my favorite dishes to bring to football parties. Because you are what you eat, and I want to be cheesy.
Here we go! (Click on the picture or the title to get to the recipe.)
Set It and Forget It (Slow Cooker):
Traditional Tejano Pinto Beans (Slow Cooker):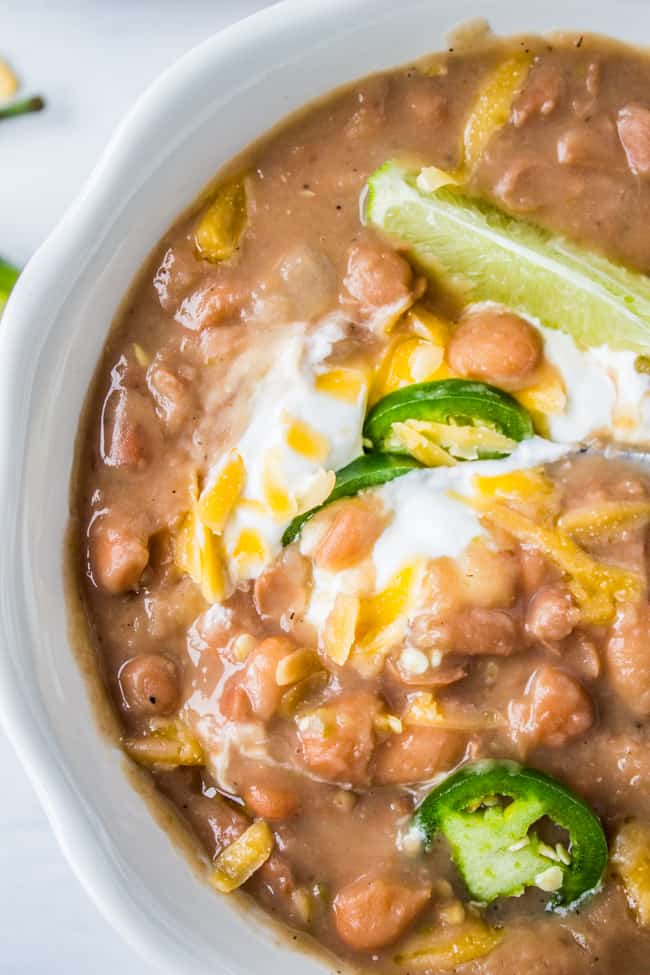 These beans go great with this Tejano Beef:
Traditional Tejano Carne Guisada Slow Cooker Braised Beef for Tacos):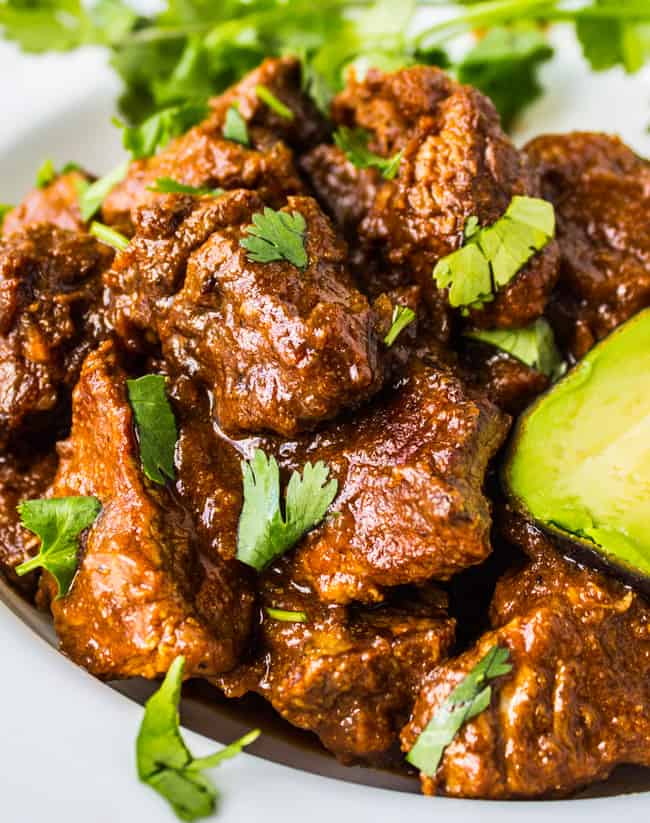 This would be a good main dish if you are serving a meal. Amazing tacos.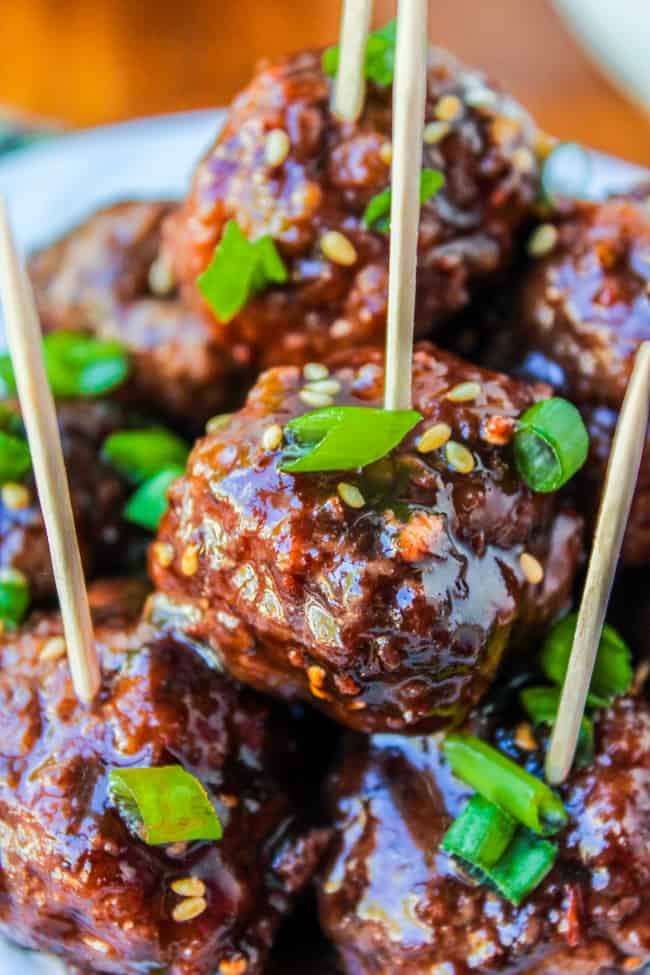 These would be perfect to start in the morning and have ready when the game starts. They are so good!
French Dip Sandwiches (Slow Cooker):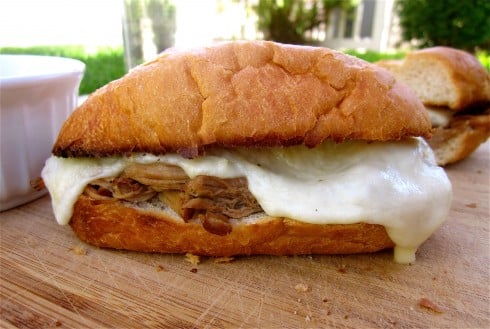 These are my favorite French Dip Sandwiches. So easy!
ALLLLL the Crescent Rolls:
Reuben Stuffed Crescent Rolls: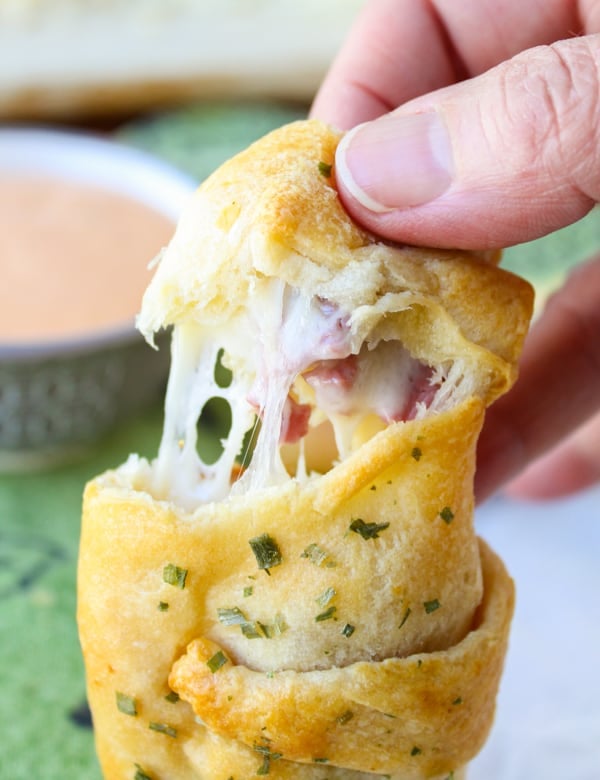 It's like a Reuben sandwich. Dip it in Thousand Island!
Nutella and Banana Stuffed Crescent Rolls: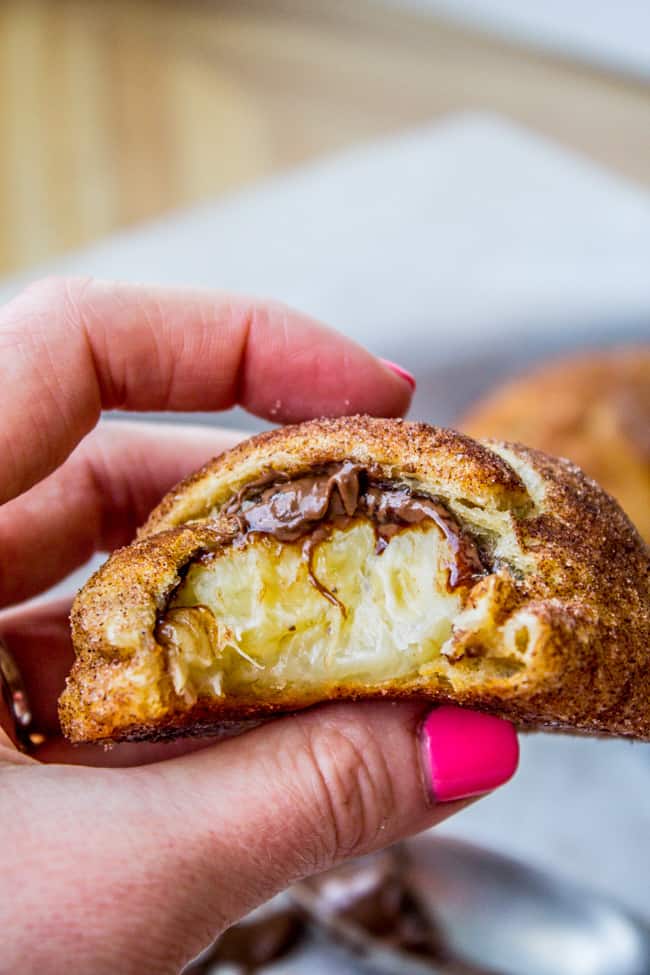 These are super easy and rolled in cinnamon sugar. DONE.
Pepperoni Cream Cheese Crescent Rolls: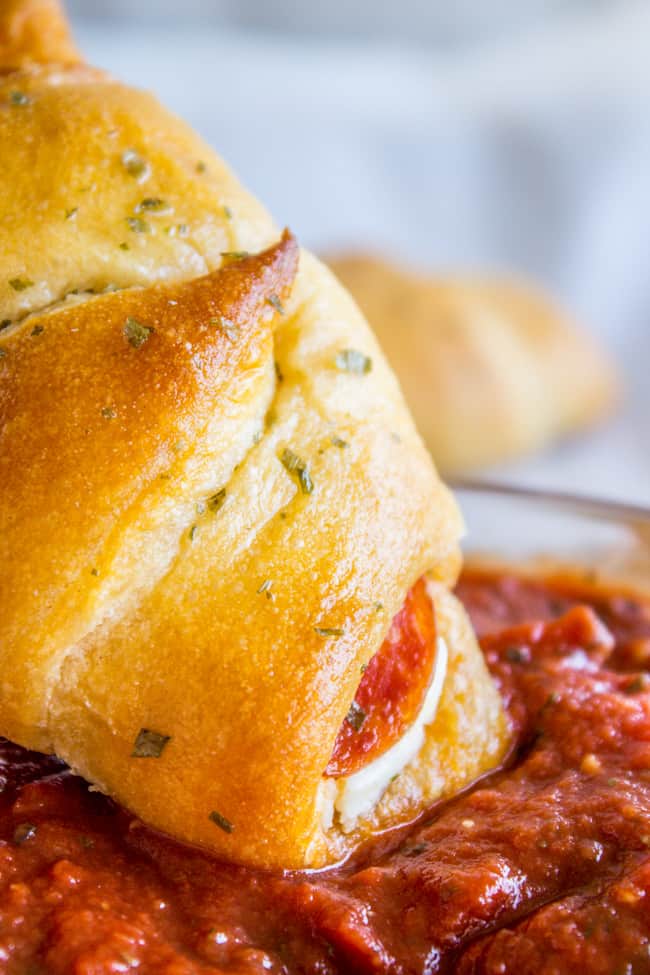 This is really good dipped in marinara.
Bacon and Pepper Jack Stuffed Crescent Rolls: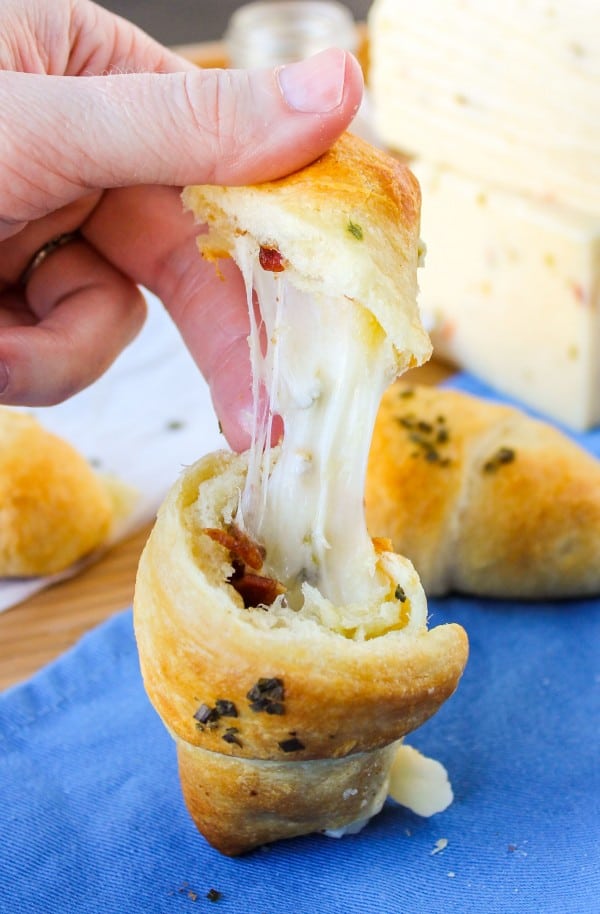 Bacon and cheeeeeeese.
When I Dip You Dip We Dip: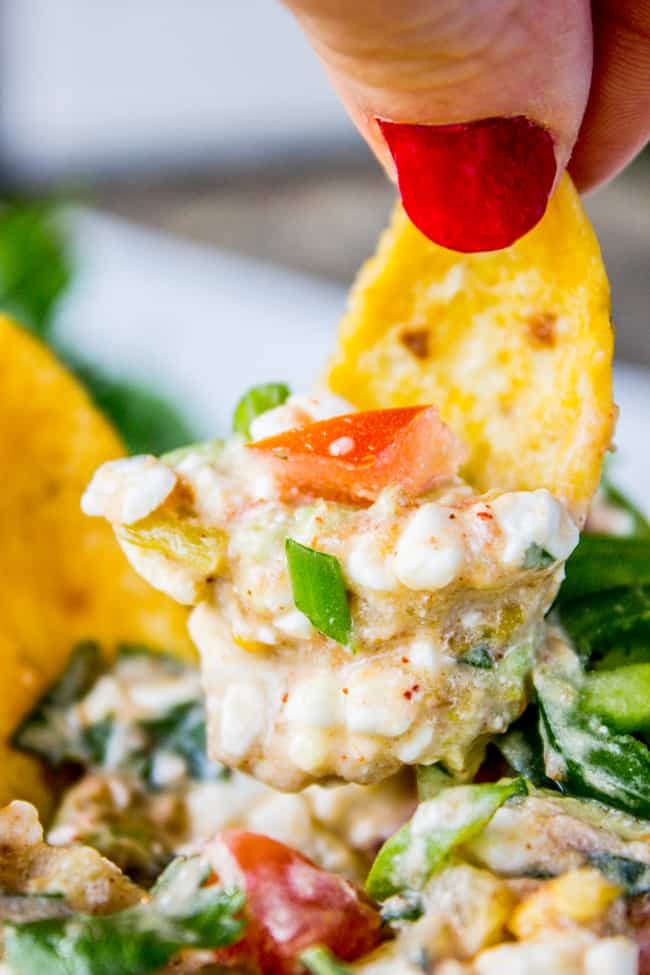 This dip may not look like much but it is a huge family favorite. And super easy!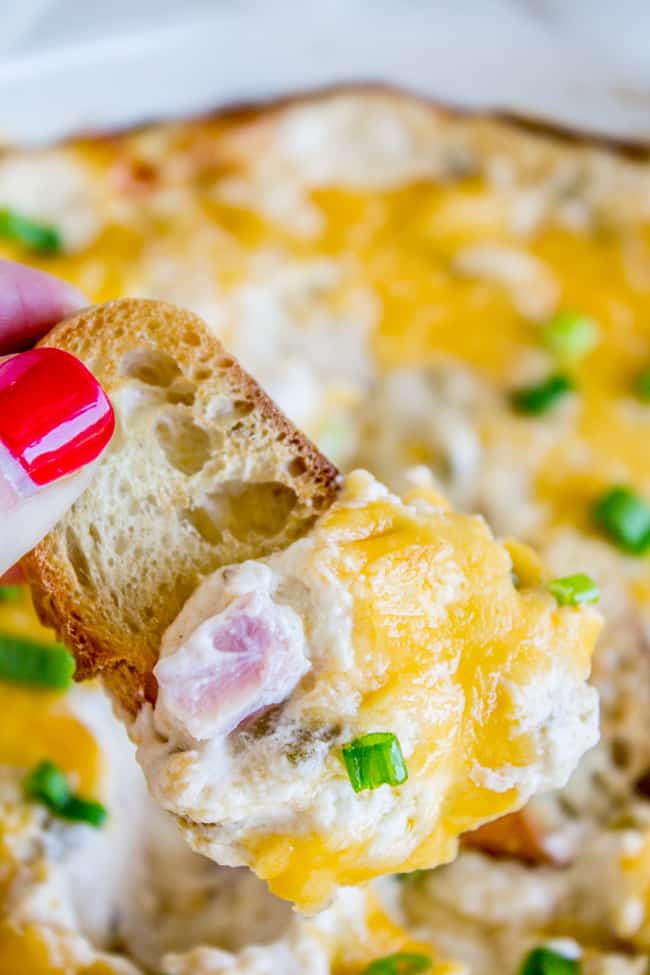 Classic combo! Ham and cheese ftw!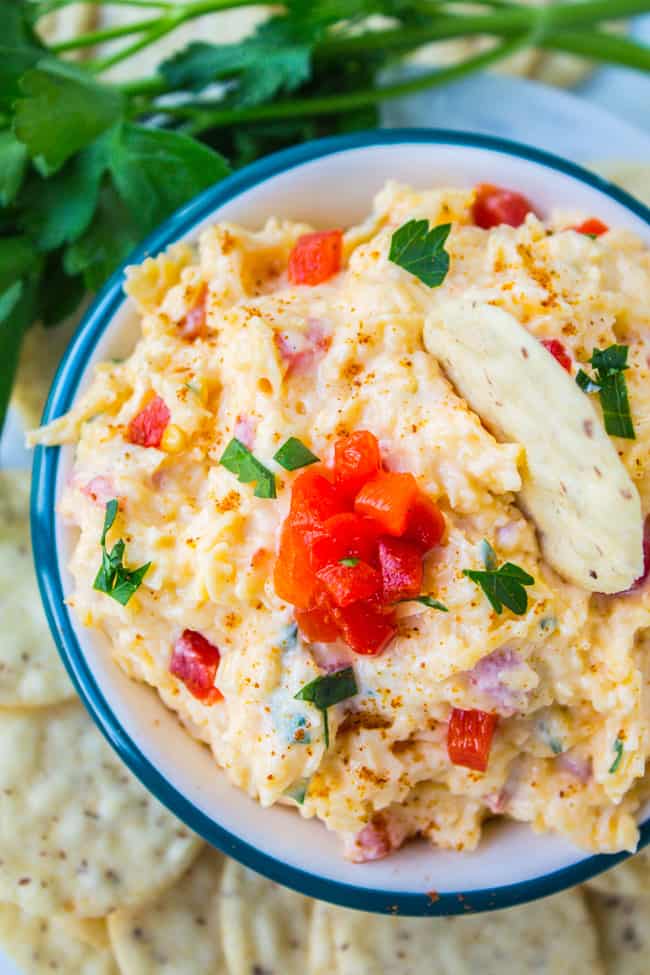 Now this is a classic.
A Liiiiittle Bit On the Healthier Side: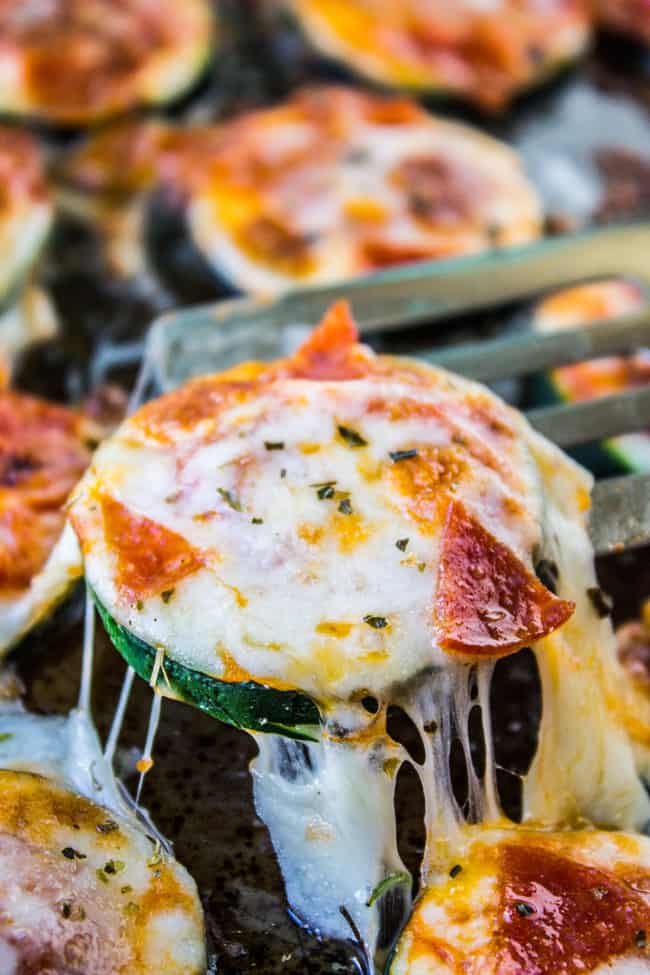 Low carb pizza!
Easy Strawberries and Cream Appetizer: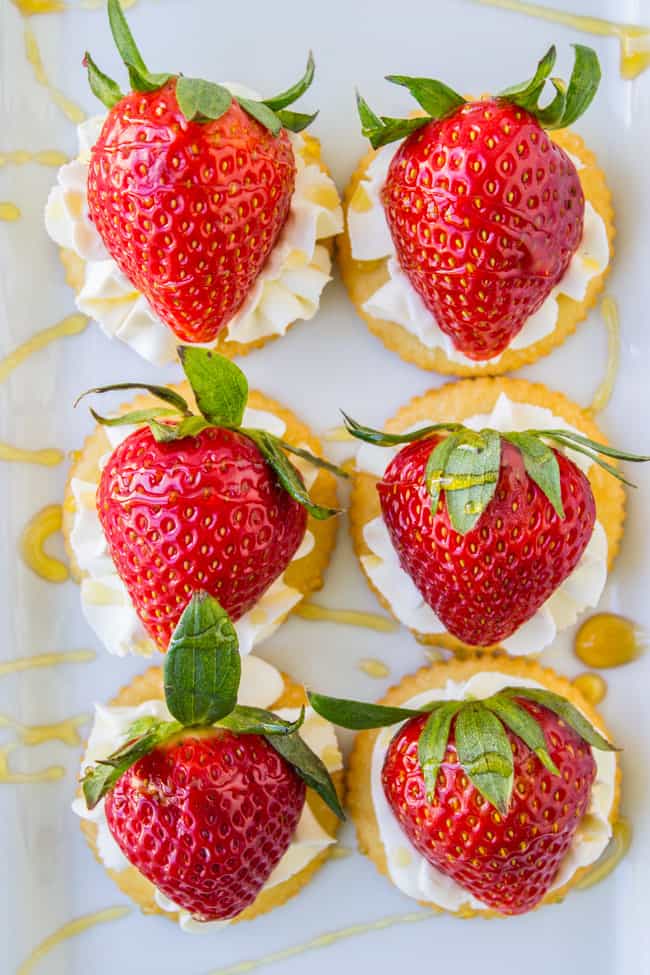 These are stupid easy.
Other Stuff That I Couldn't Categorize But Everyone Will Love:
Nana's Fall-Off-the-Bone Ribs and "Barb"-ecue Sauce: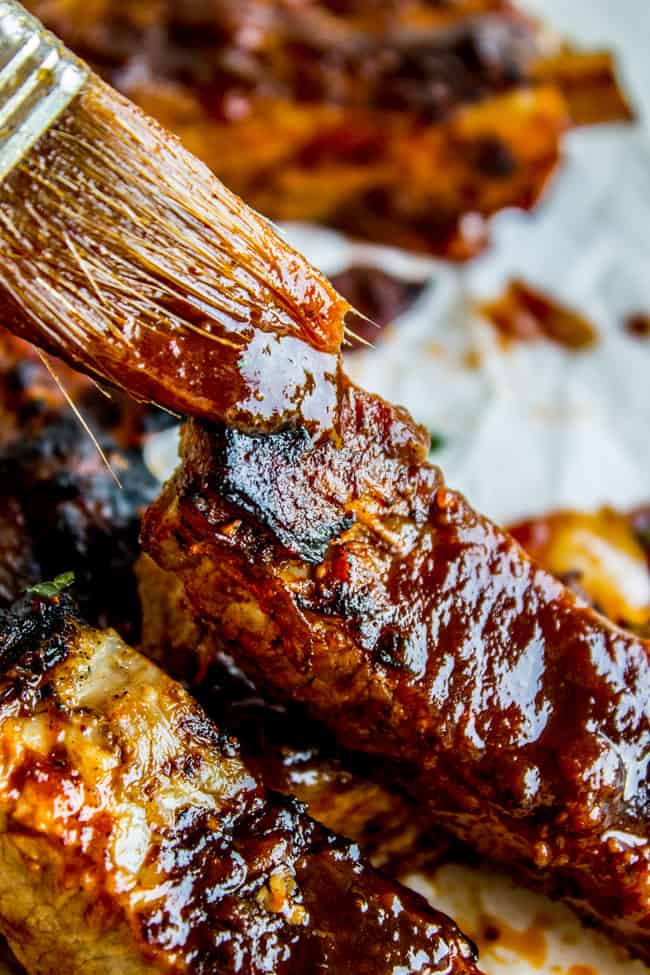 Everyone in my family goes INSANE for these ribs. They take some time but they are soooo worth it.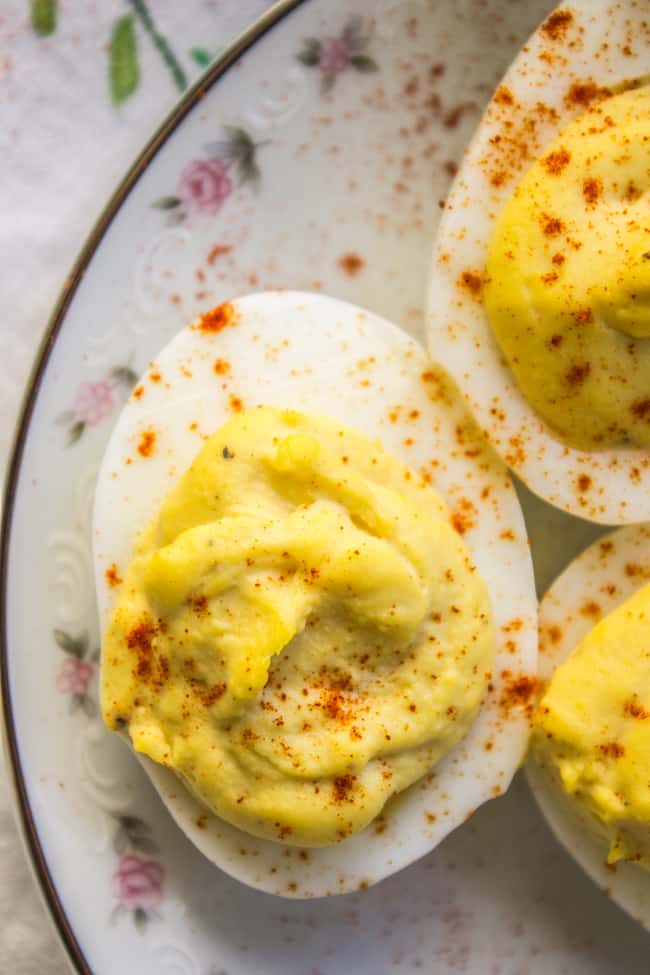 Who turns down deviled eggs? It's a classic.
Easy Rotisserie Chicken Nachos: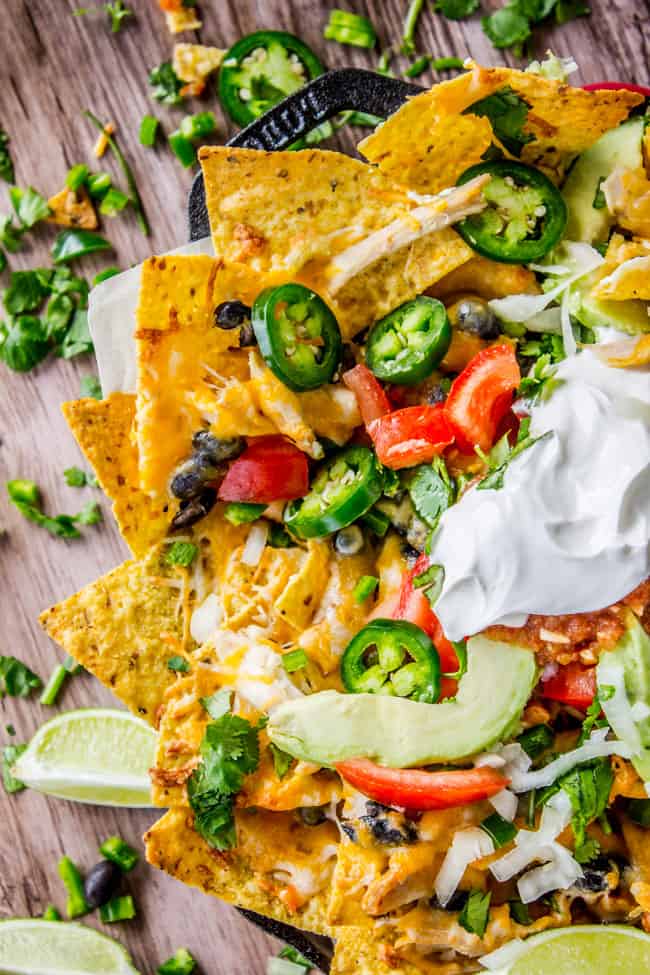 These look like tons of work huh. I swear they're not. They take like 20-30 minutes. If you want to take pretty pictures of them, 45 minutes tops. But I'm guessing you're just going to eat them.
Carb Heaven:
Mozzarella Stuffed Soft Pretzels: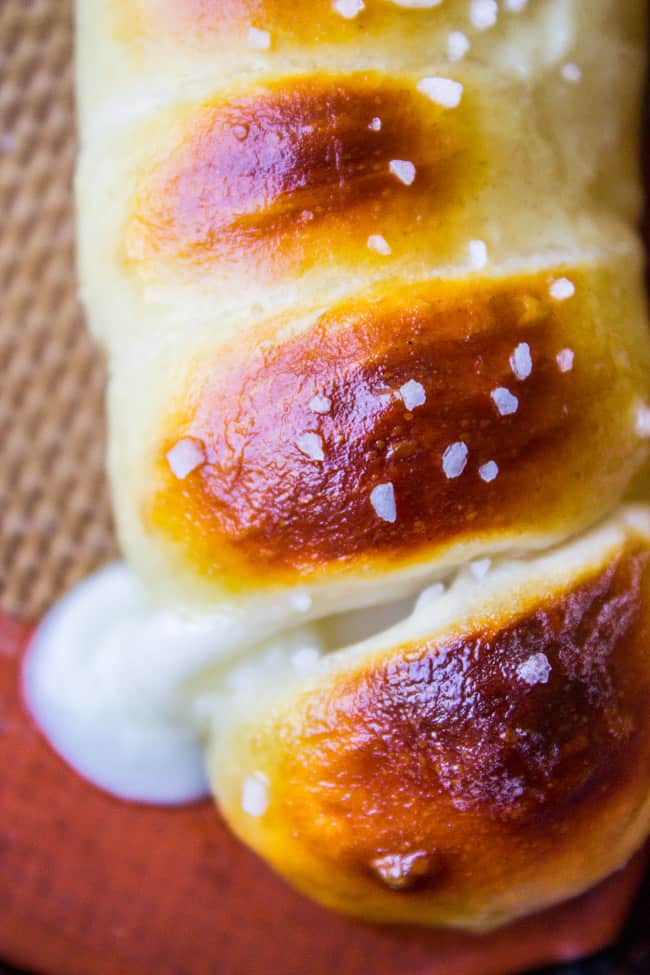 It's like pretzel dogs…except mozzarella instead. YUM.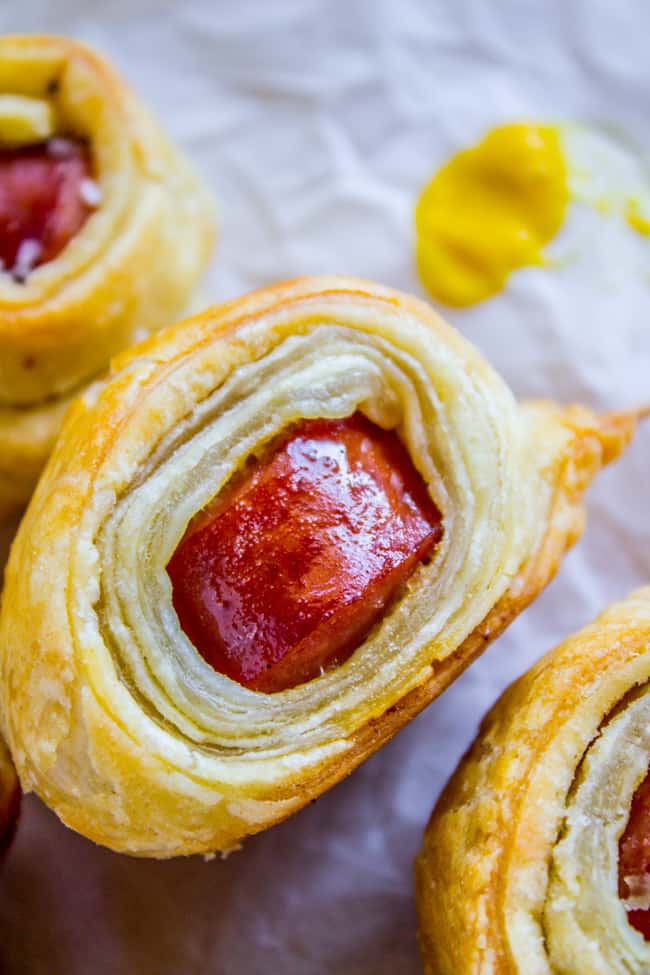 These are like upscale pigs in a blanket!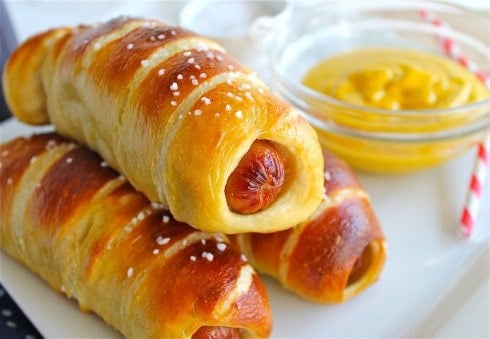 These are an oldie but a goodie.
Desserts: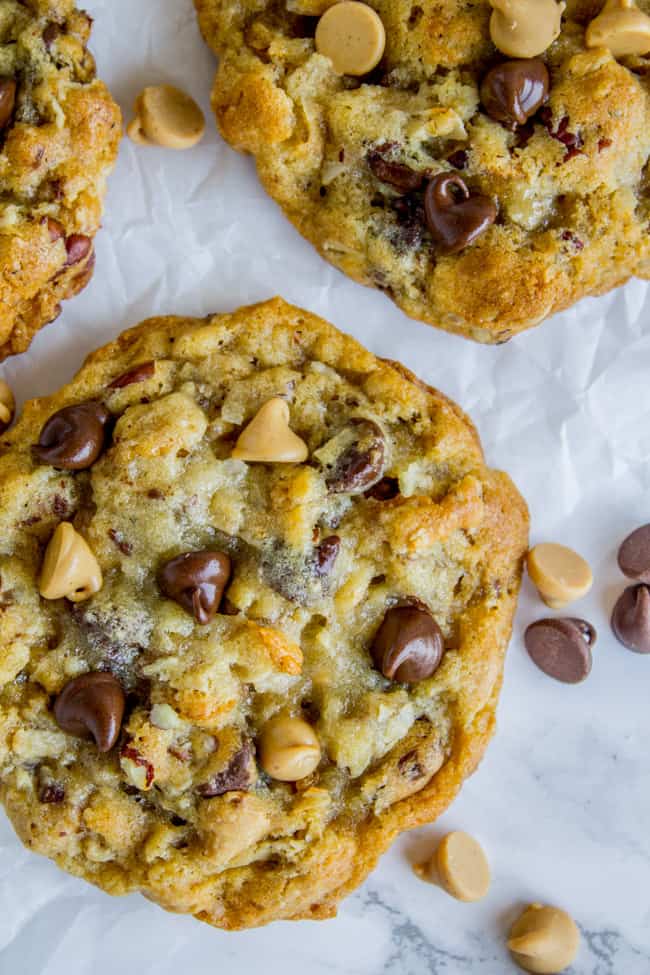 Pecans, chocolate, peanut butter chips, coconut, oats, so much in these cookies!!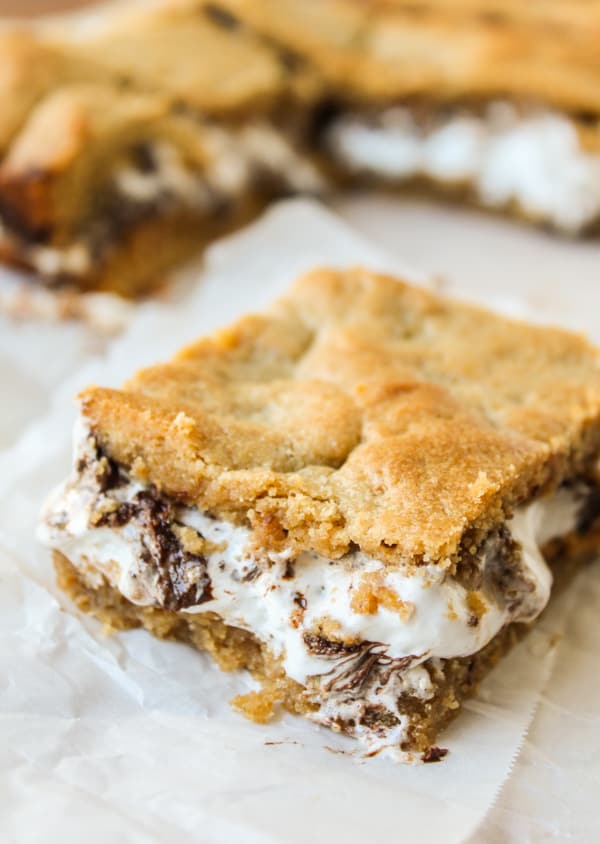 Guys, this is one of my most made desserts on the blog. It's so good.
Reese's Stuffed Brown Butter Brownies: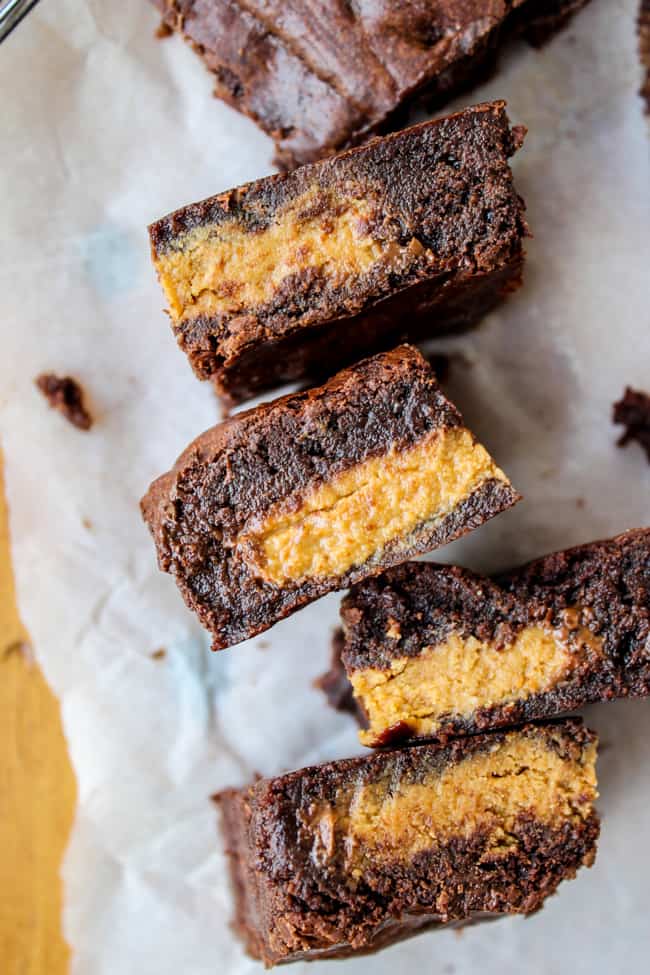 What's better than Reese's? Brownies around them.
Banana Churros with Chocolate Peanut Butter Sauce: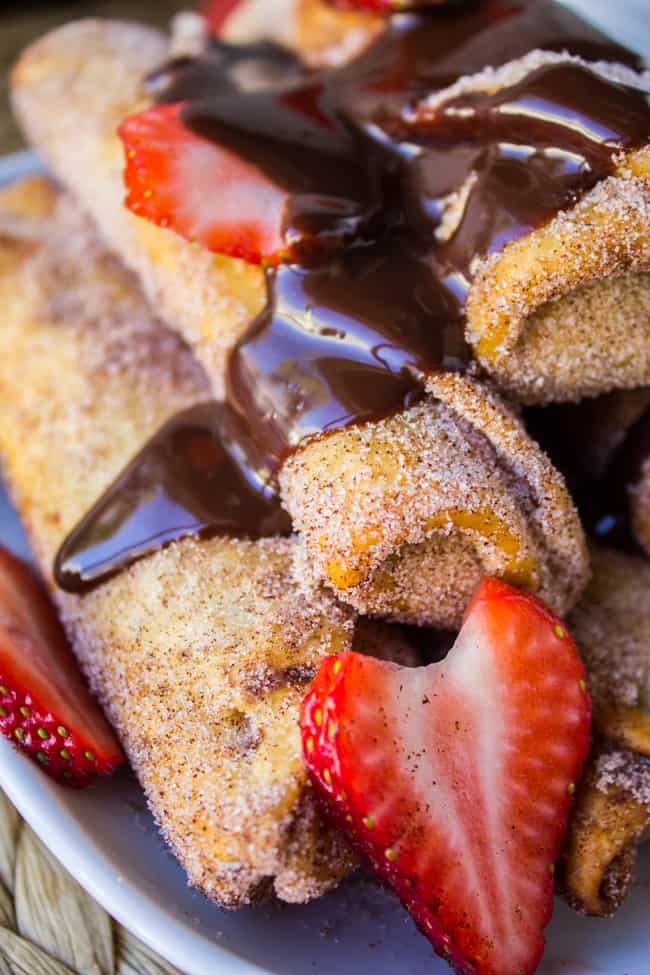 Dip these in ganache…yeah. It's amazing.
Nutella Stuffed Brown Butter Blondies: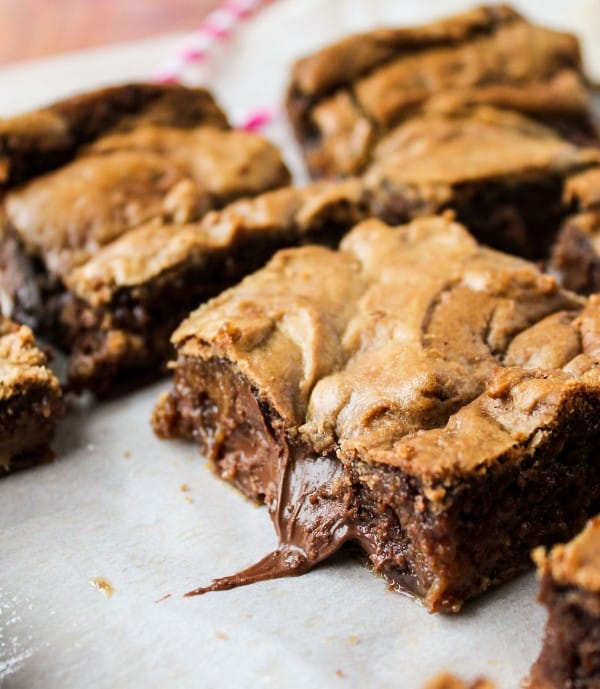 Basically nothing beats Nutella.
Have a great weekend!