13 Easy Back To School Dinners
13 easy back to school dinners to get your family around the dinner table even on nights when you think your head is going to explode. All of them are kid-friendly and most are 30 minutes or less.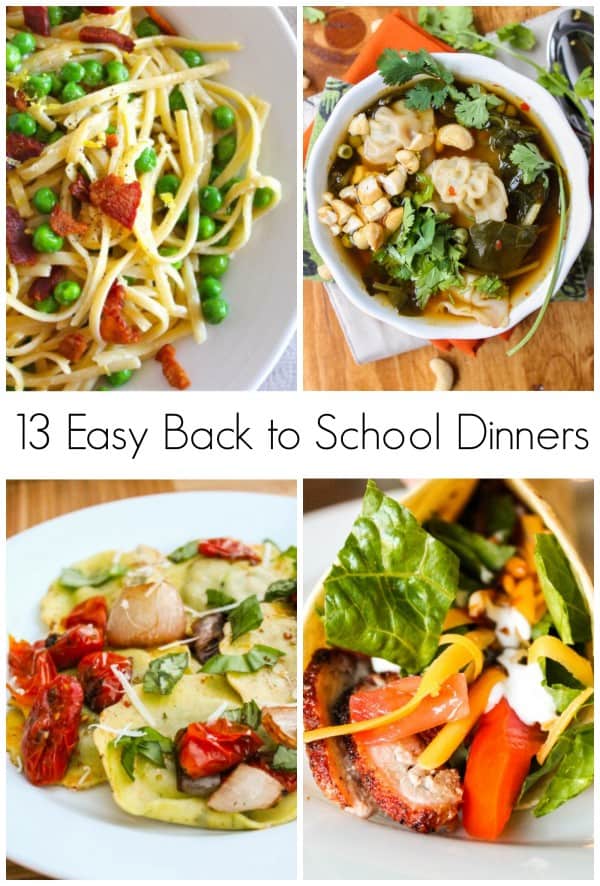 So I'm pretty sure my doctor just told me to avoid dishes and folding laundry at all costs. It's not every day you go in for a diagnosis and come out wondering if all your dreams have just come true.
Okay, silver lining alert, but there are perks to being injured sometimes. I'll take 'em.
It's acute tendonitis I guess. Or so my doctor says. (Who's actually just a friend of mine, and happens to specialize in hand injuries. Awesome right? See, silver lining.)
You know what the cure for acute tendonitis is? Rest. And ice, and Aleve, but mostly it comes down to rest.
That's code for "stop blogging, right now. (Because that's what got you in this mess)." But it's my drug, guys. Eric is awesome and spent 3 hours (yes, THREE) listening to me direct him on how to put this round up together and answer emails. He's all mine, ladies, back off.
Also, someone needs to memo my children. They are not getting it.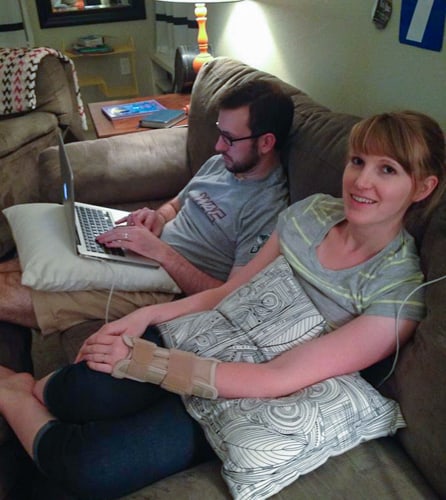 "Here's Eric Pinteresting for Karen while her wrist is injured…" My brother Nathan posted this on Facebook. He's not that far off. Blogging is the best job ever. Especially when I can get someone else to do it for me.
You want to know what the worst part is though? Dipping Oreos in milk. It's all in the wrist, guys. You should see me try to shove my wrist-braced hand into a cup of milk. (It's almost as painful as watching that cute toddler dump his sippy cup of milk onto the Oreo. Remember that commercial??)
I wanted to do a back-to-school dinner round up for you guys to make the transition into fall a little more manageable. These are easy recipes I come back to again and again, even if the photos are lacking. Trust me, they are tried and true! Let me know what you try out!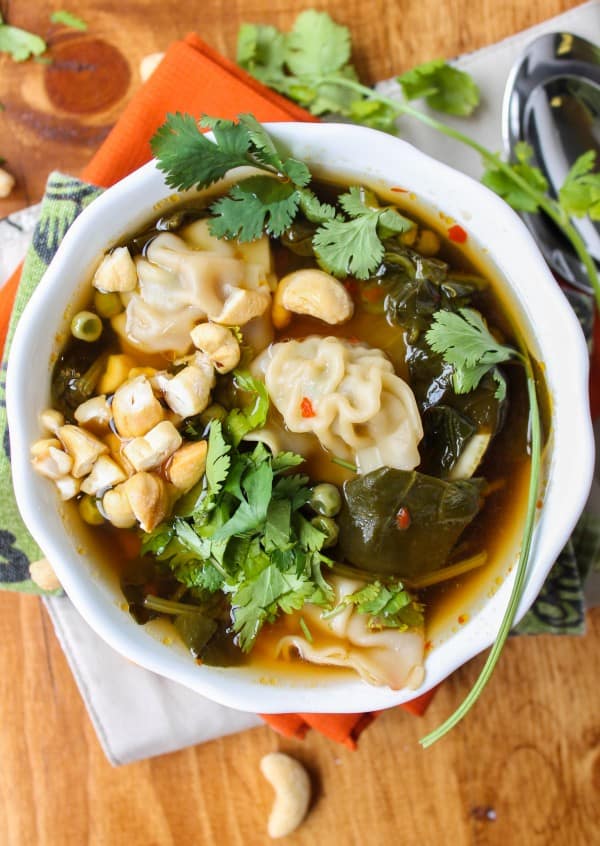 10 Minute Wonton Soup. I'm not lying. 10 minutes.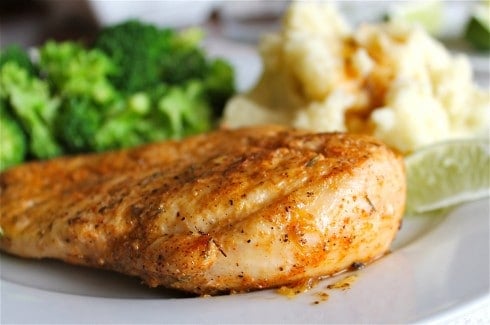 Garlic Lime Chicken. You probably have everything to make this in your pantry right now.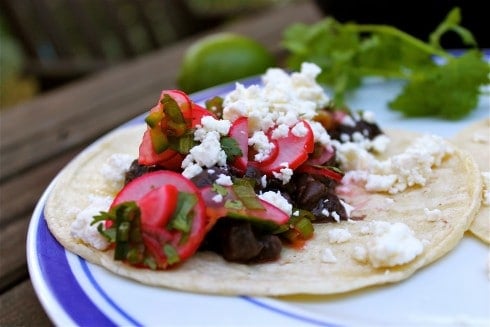 Black Bean Tacos with Radish Slaw and Feta. Don't knock the radishes. They are amazing. But I often don't have any, so I will just make the black bean base and throw it in some tortillas with whatever veggies I have around. It's easy, and killer. And vegetarian! Woot.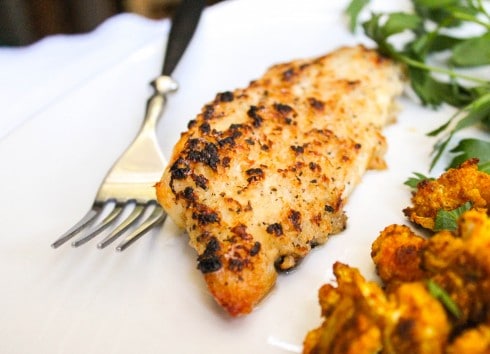 Easy Parmesan Tilapia. Kid-friendly? I can hear you scoffing. Well whatever, tell them these are chicken nuggets if you want, but I will be surprised if your kids don't like this meal. I mean, it's got mayonnaise in it. What's not to like.
Ravioli with Cherry Tomatoes and Basil. This looks fancy but I swear it's easy. Put some veggies in the oven, boil some ravioli and you're done. Cheesy pasta ftw.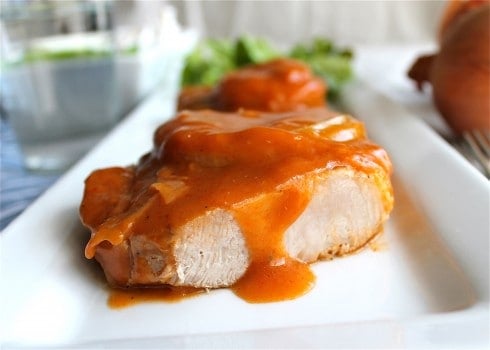 Saucy Pork Chops. My mom made this for us growing up. It tastes like nostalgia to me. Delicious, delicious nostalgia. That's a 3-ingredient sauce, by the way.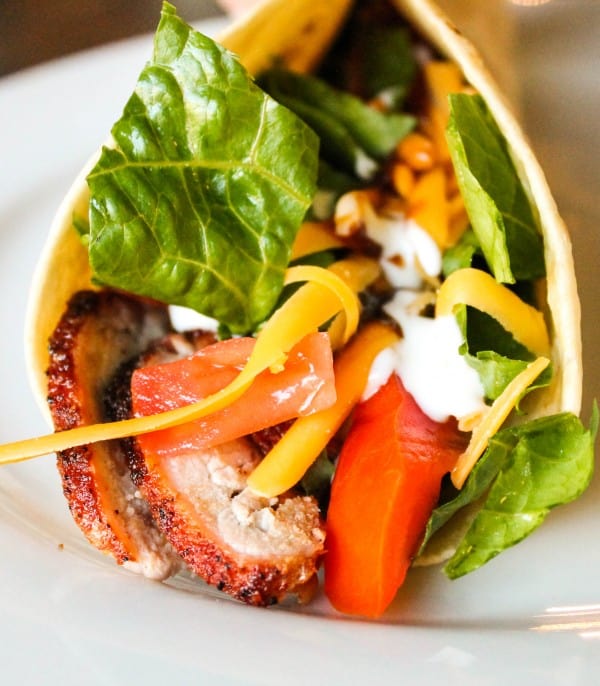 Barbeque Pork Tenderloin Wraps. Rub some spices on a pork tenderloin and throw it in the oven. You could grill it too if you wanted it to be even faster.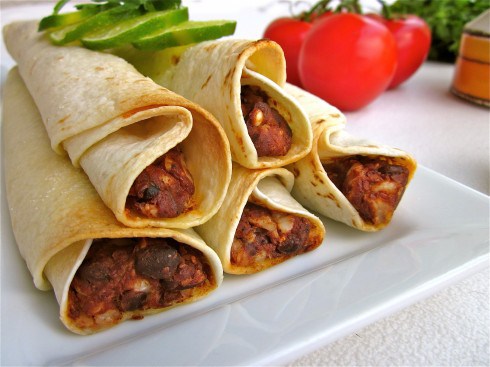 Baked Black Bean Taquitos. This is my GO TO guys. I make these allllll the time. So easy, so tasty. I almost always have everything on hand to make them. Plus they are super adaptable to whatever you have in the fridge.
Easy Cheddar Cauliflower Soup. This is a good 45 minute soup. Don't be scared of cauliflower. It's fabulous, especially when you add milk and cheese.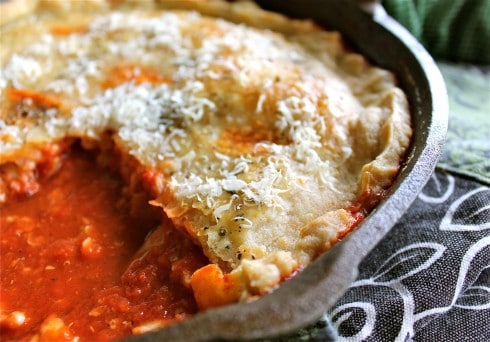 Chicken Parmesan Pot Pie. This is sooo easy if you are the kind of person who has cooked chopped chicken on hand (which you should be). Toss a couple pre-made pie crusts in your freezer and you could always be prepared to make this. Easy and yummy.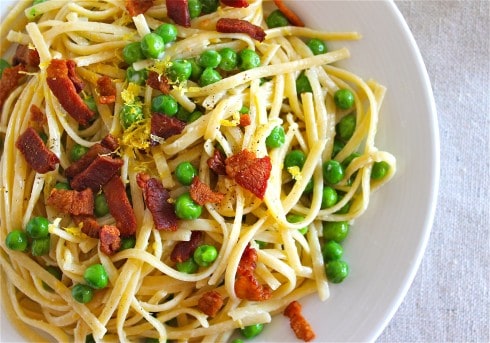 Creamy Lemon Pasta with Bacon and Peas. It's hard to go wrong here. I mean, bacon. PS those are totally frozen peas.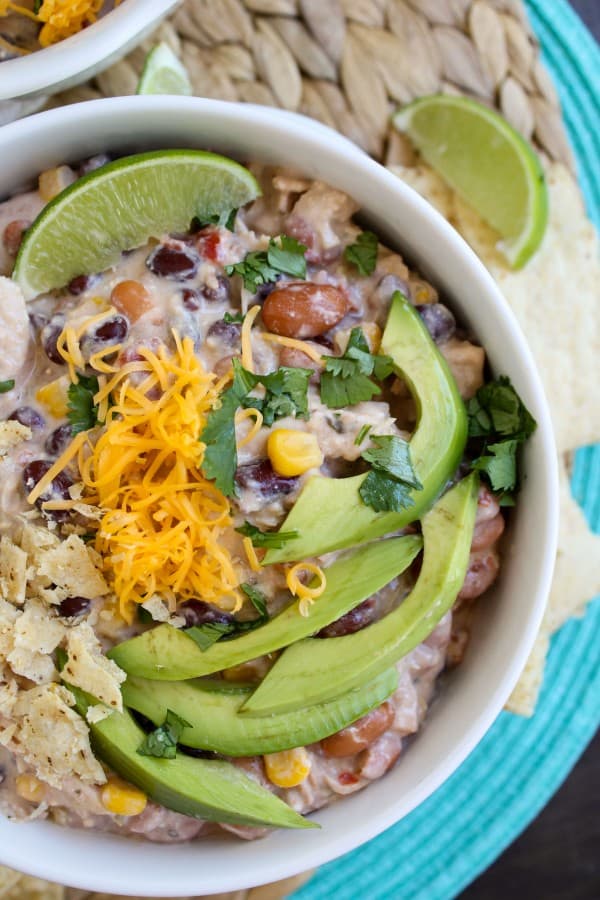 Cream Cheese Chicken Chili (Crockpot) This is a great set it and forget it meal. It's mostly canned food. It is so, so good.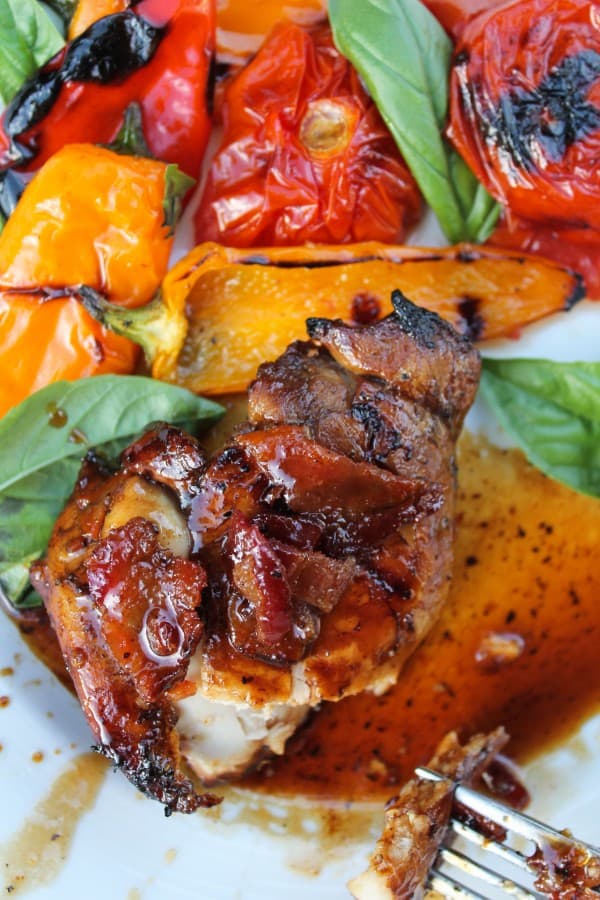 Balsamic Grilled Chicken with Spicy Honey Bacon Glaze. Here's a good grill recipe. The sauce only has a few ingredients, and you can start marinating the chicken a few days in advance, meaning it's grill-ready right when you get home.
Do you guys give up? Or are you thirsty for more?
Facebook | Pinterest | Instagram | Twitter
Here are some more dinner ideas from around blog land:
Vegetable Beef Chili Potatoes from the Weary Chef
Skinny Mexican Pizza from Snixy Kitchen
Buffalo Chicken Pasta Salad from Buns in my Oven
Easy Beef and Broccoli from Damn Delicious
20 Minute Greek Pasta with Chicken from The Wanderlust Kitchen
We are a participant in the Amazon Services LLC Associates Program, an affiliate advertising program designed to provide a means for us to earn fees by linking to Amazon.com and affiliated sites.