10 crowd-pleasing and easy holiday appetizers to wow all your guests this party season! Most of these appetizers are delicious served warm or room-temperature, making them ideal for serving at parties. And all of them are delicious dipped in ranch!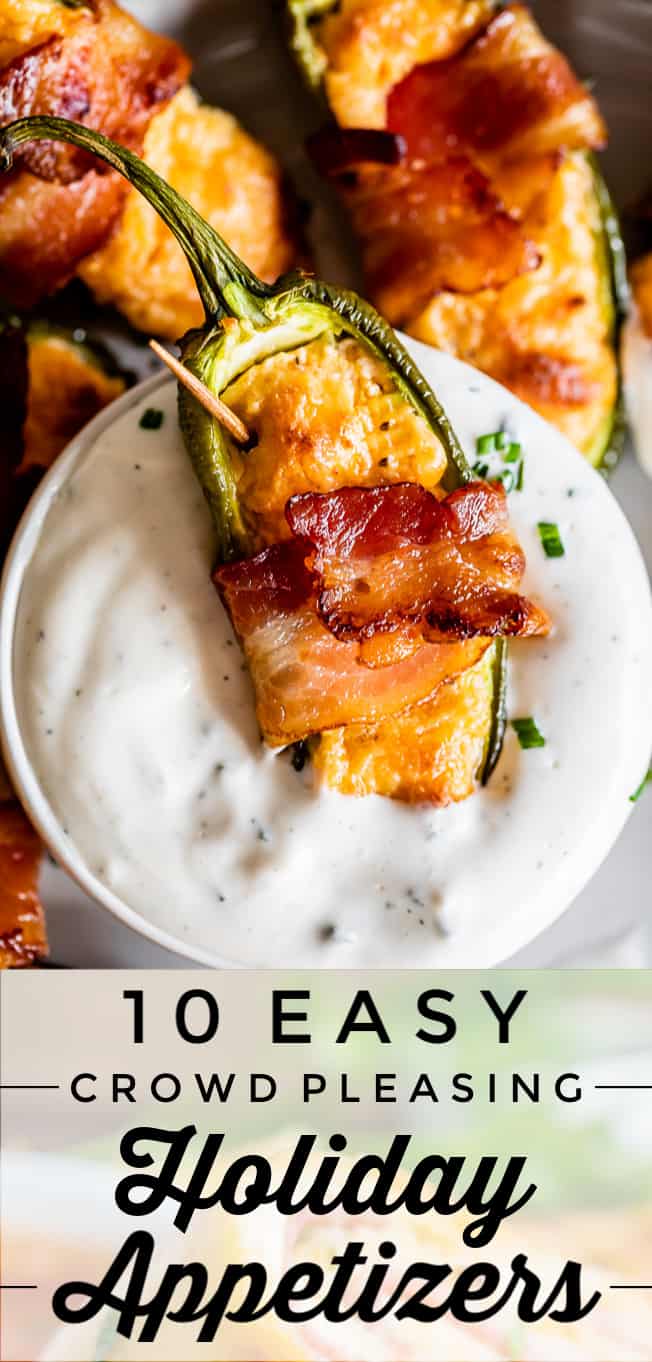 The other day my son Truman, who is 6, asked me when Dad was getting home from work. I said, I don't know, maybe a half hour or so.
"Can you set a timer?" he said. Ha! Wouldn't it be nice if that's how it worked? I could set a timer for how long I wanted to wait for something to happen. Can we set a timer so that Christmas comes sooner?
Except that I just realized how incredibly old I am. When you're a kid, you want Christmas to come as soon as possible so you can get the goods. When you're an adult, you want the first half of December to last twice as long so that you can get all the presents bought and decorations put up before it's all over!
Are you running around like a crazy person? This time of year is always nuts. If you are throwing any holiday parties soon, I've got 10 easy holiday appetizers that you are going to love!
10 Easy Holiday Appetizers!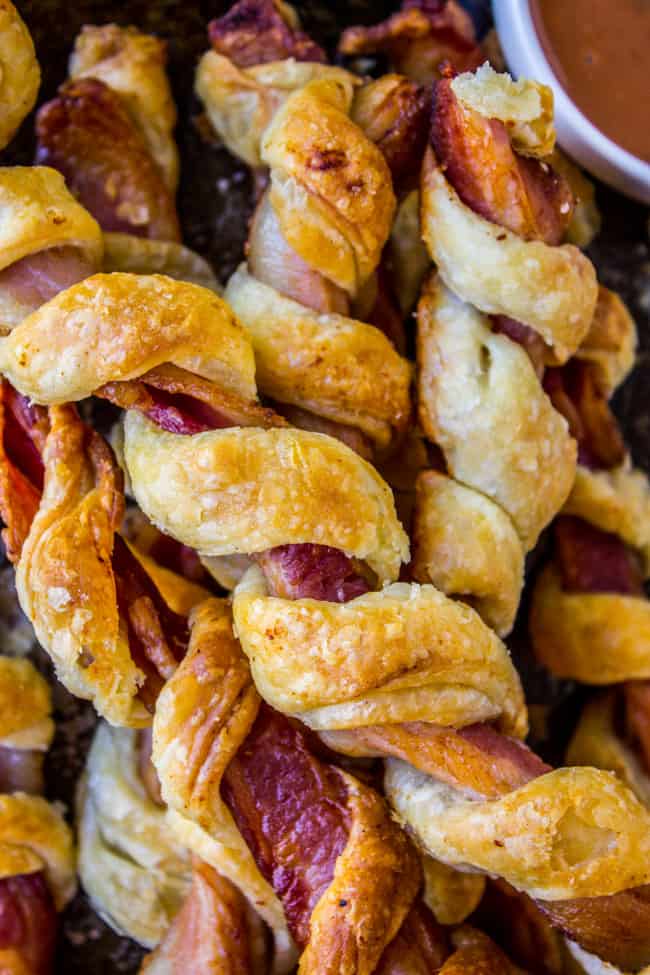 I mean. Who can say no to bacon wrapped up in puff pastry?? These are nice for parties because they are delicious either warm or room temperature.
Mozzarella Stuffed Soft Pretzels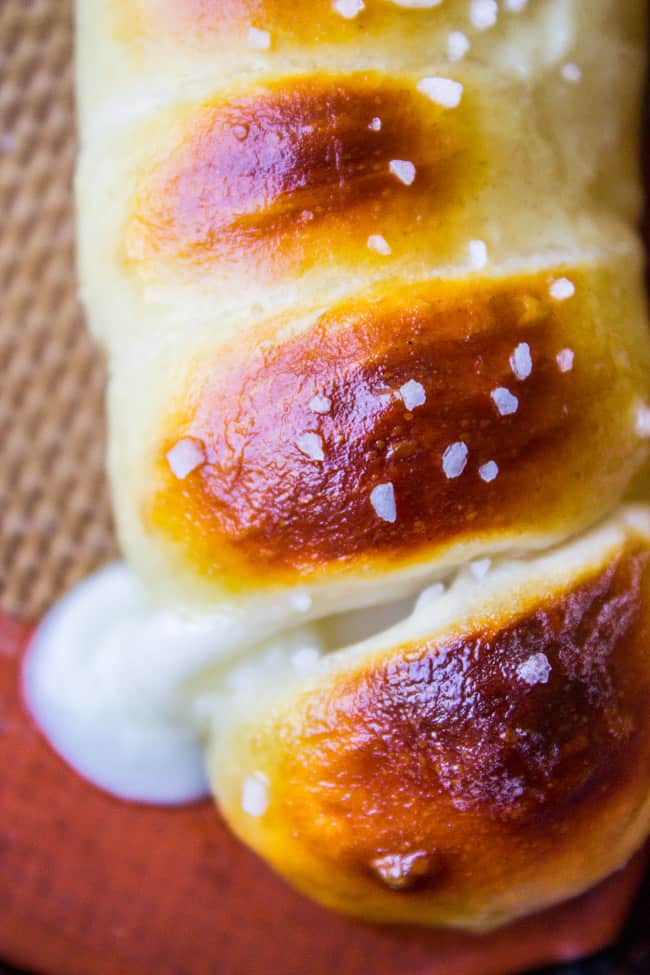 Have you ever made Homemade Pretzel Dogs before? (That's another amazing holiday appetizer you could make.) This version is stuffed with mozzarella cheese instead of a hot dog. CHEESE FOREVER! So good dipped in ranch.
These seem so simple but no one can resist them. Tiny potatoes are just so pop-able.
Bacon and Pepper-Jack Stuffed Crescent Rolls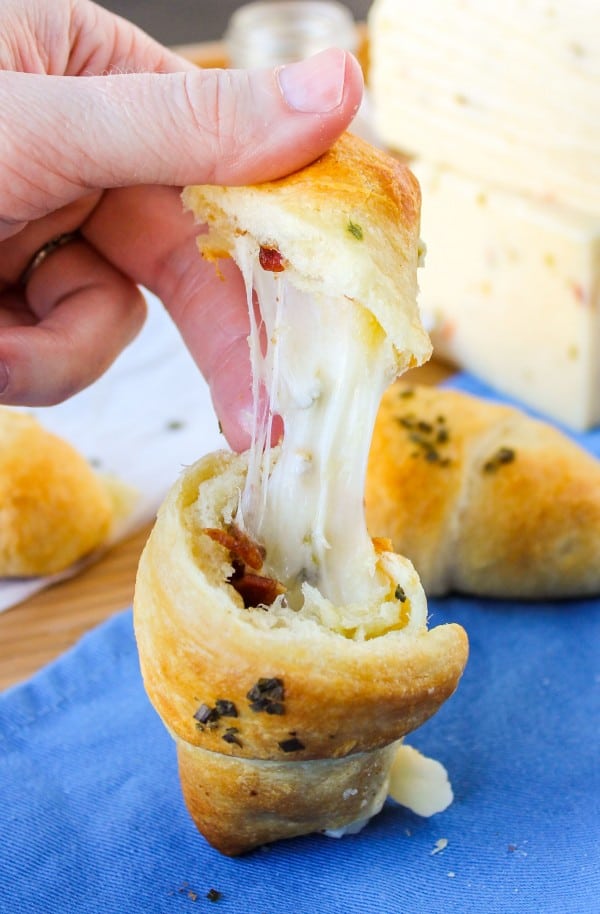 One of my favorite ways to use store bought crescent rolls! Cheese and bread, man. It never gets old.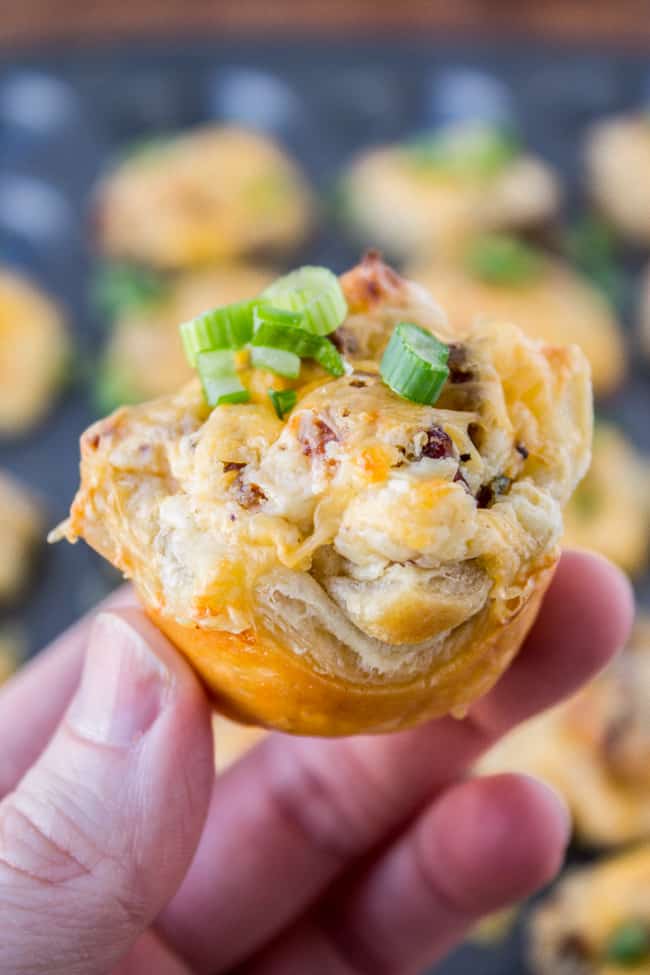 I'm noticing a bacon trend here…it's because everyone loves bacon! Such a great way to amp up your appetizers. Bacon and ranch were meant to be.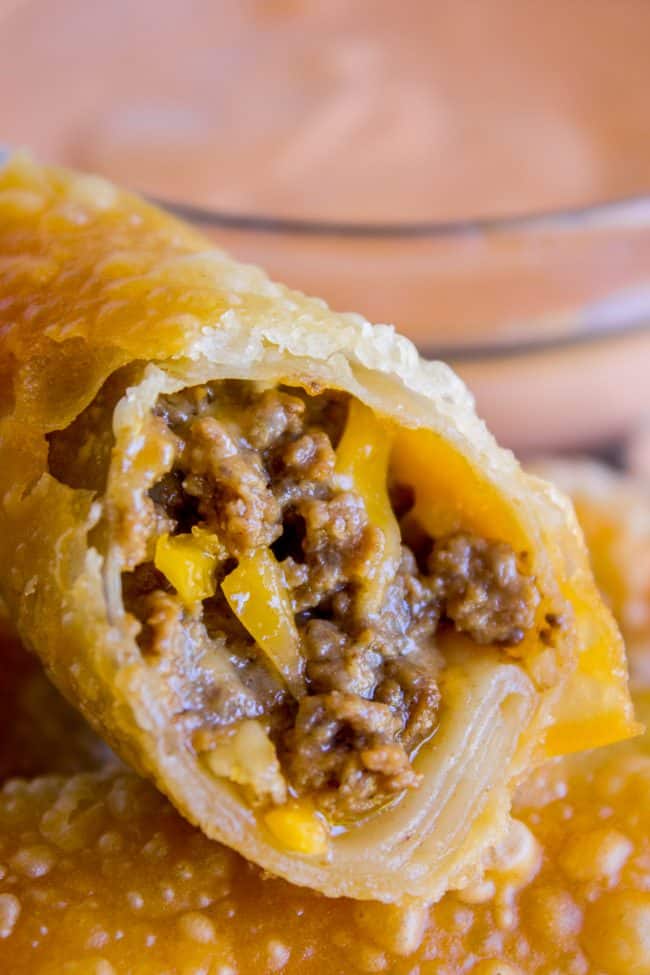 Cheeseburgers are good…cheeseburger wrapped in egg roll wrappers and deep fried to a crisp are THE BEST. I can't tell you how much I love these.
Easy Cheesy Cheeseburger Sliders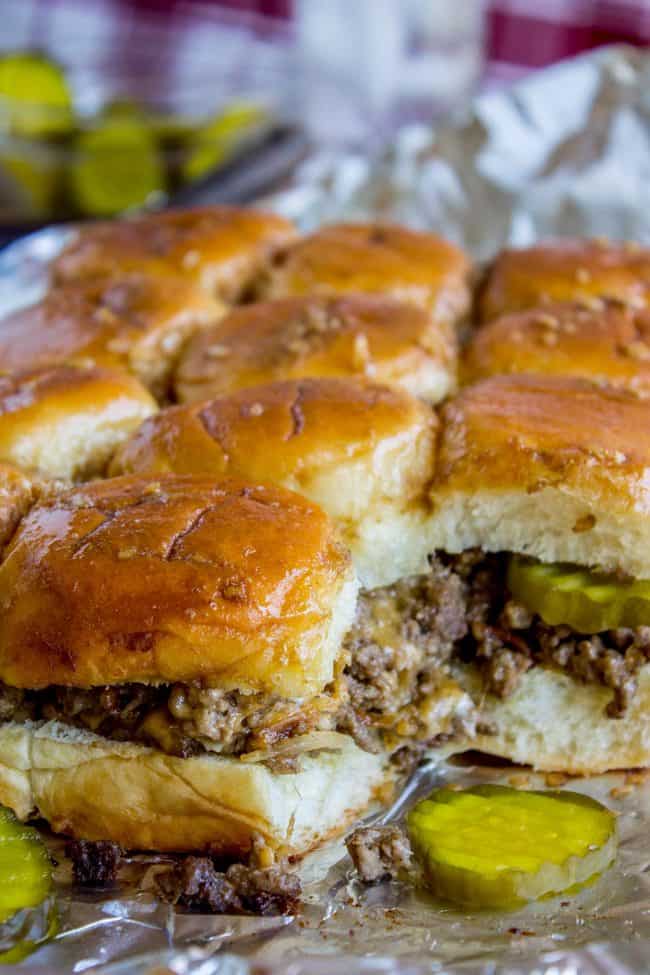 I will not tell you how many of these I can eat in one sitting. You would lose all respect for me. These sliders feed a crowd and make people love you. What's not to like here. Pickle it up.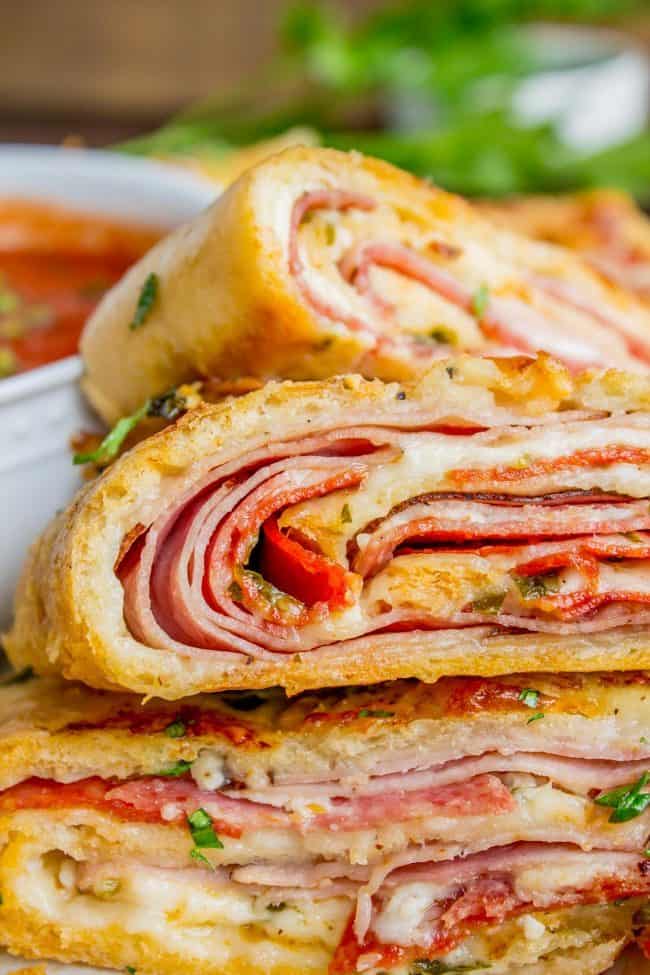 It's a pizza, all rolled up! Every time I make this stromboli it makes me think of how much Leslie Knope on Parks and Rec hates calzones. "Calzones are like pizza but harder to eat. They're dumb." Maybe she would go for stromboli?? (I know Ben would.) Ha! Stromboli is perfect for dipping. Pizza and ranch were made for each other.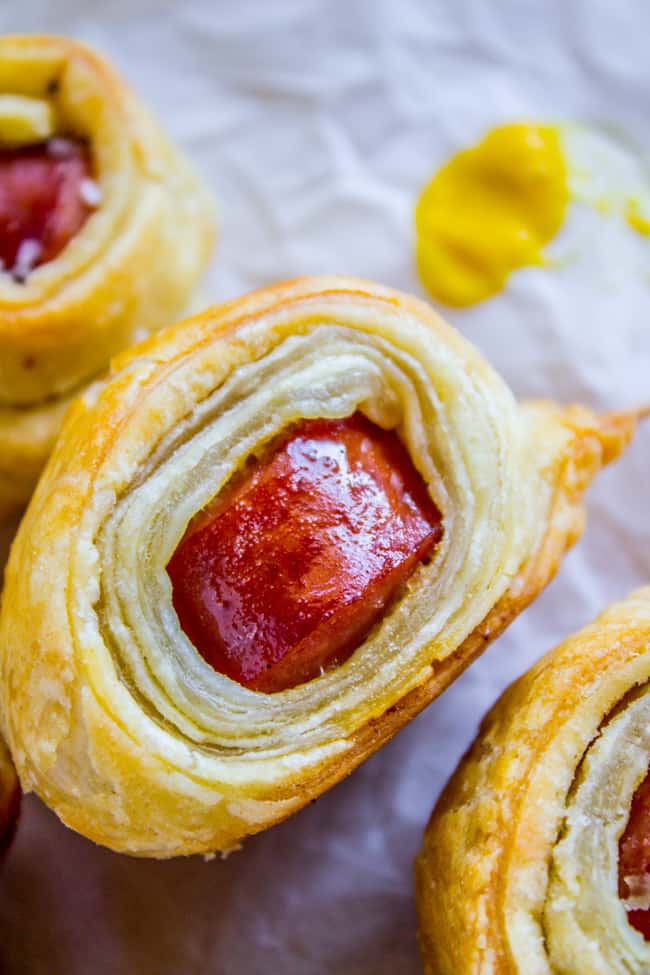 Again with the wrapping-meat-in-bread. It just wins every time. This easy recipe features Kielbasa, the best sausage ever! Everyone loves it, and this is another appetizer that is good served warm or room temperature. Perfect for making ahead.
Jalapeño Popper Cheesy Bread with Bacon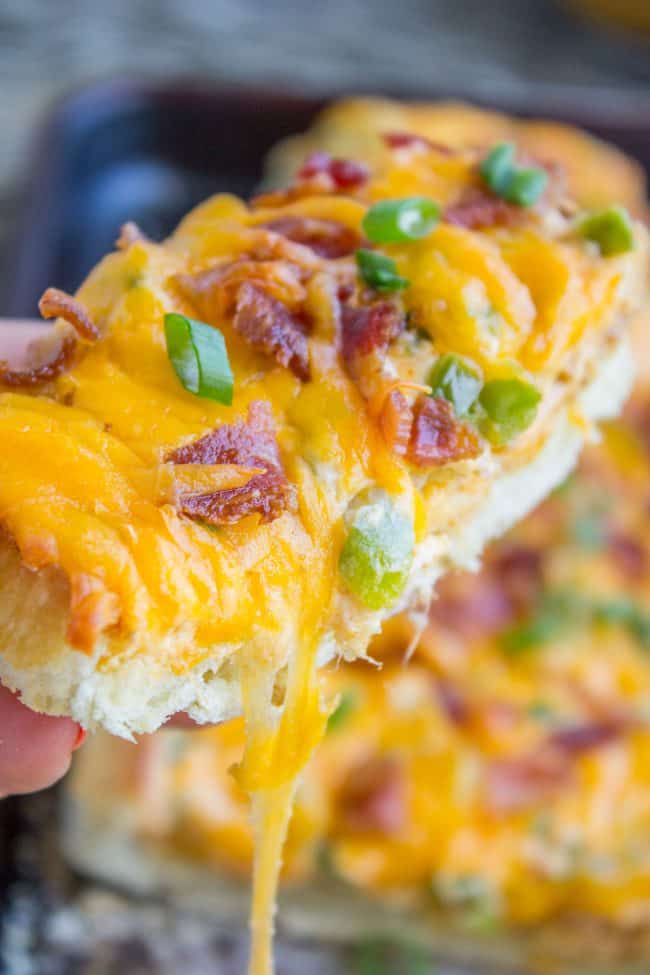 Bring on the cheese stretch!! I could eat this stuff for dinner. And sometimes I do. Don't tell my doctor, who thinks I'm feeding the baby in my womb healthy/gross things like kale. Jalapeño poppers just have the best flavor, who can say no when you add bread to the equation??
Hidden Valley Restaurant Style Ranch
Today's post is sponsored by Hidden Valley Restaurant Style Ranch! I'm in love with the stuff. Did you know it's the #1 Ranch mix used in restaurants? I believe it. There is just something about restaurant ranch, right?? So creamy and dip-able.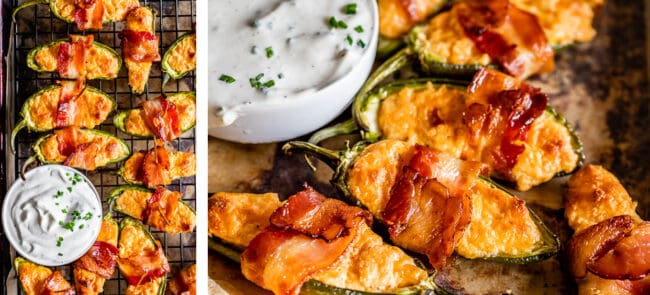 Now you can recreate it at home! A couple extra ingredients are all you need to take regular ranch to restaurant style. (Garlic is one of them. Of course. Garlic is the answer to all culinary mysteries, isn't it?)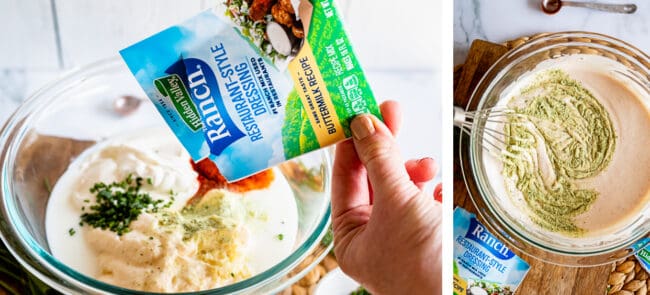 The possibilities are truly endless! What do you dip in ranch? I feel like everybody's got something up their sleeve. My favorites are pizza (duh), carrots and other raw veggies (like, every day for lunch), and these Bacon Wrapped Jalapeño Poppers! The cool ranch is just perfect paired with kick from the peppers. (Come back later this week for the recipe for these bad boys!)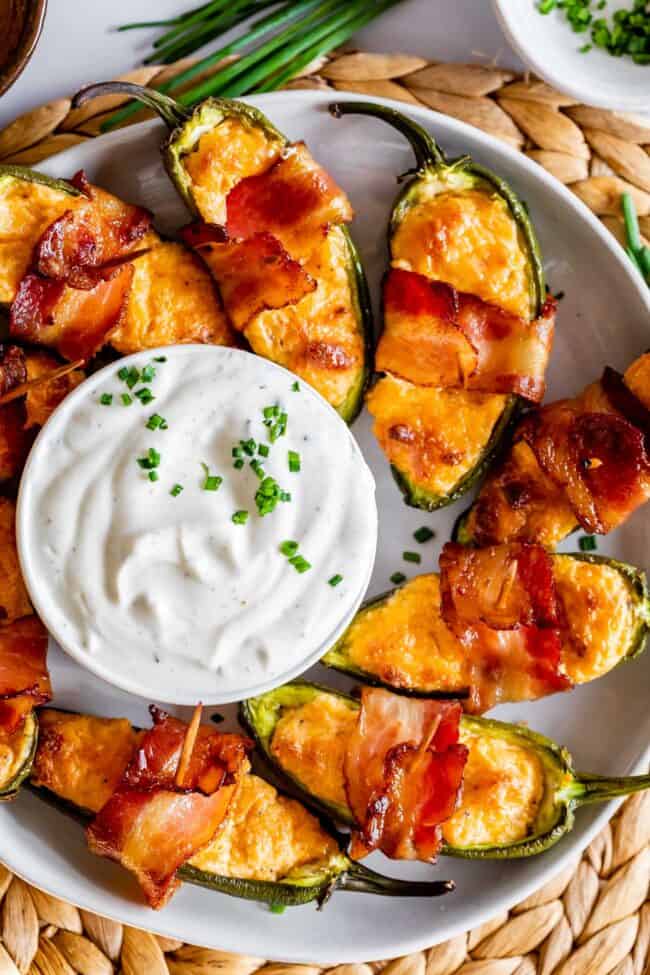 I feel like the combination of mayo, sour cream, and real buttermilk is the secret to getting the best consistency. And the garlic is key for flavor, of course. The paprika is optional, and will turn your ranch pink if you use it. I like the flavor it adds but wouldn't want it there in every situation.
Below is the recipe for Hidden Valley Restaurant Style Ranch that you can make at home! It is the perfect dip for all the holiday appetizers listed on this post. Ranch is just everyone's favorite, right?
This post is sponsored by Hidden Valley Restaurant Style Ranch, but all opinions are my own of course! Thanks for supporting the amazing brands that keep The Food Charlatan chugging along.
Facebook | Pinterest | Instagram

Hidden Valley Restaurant Style Ranch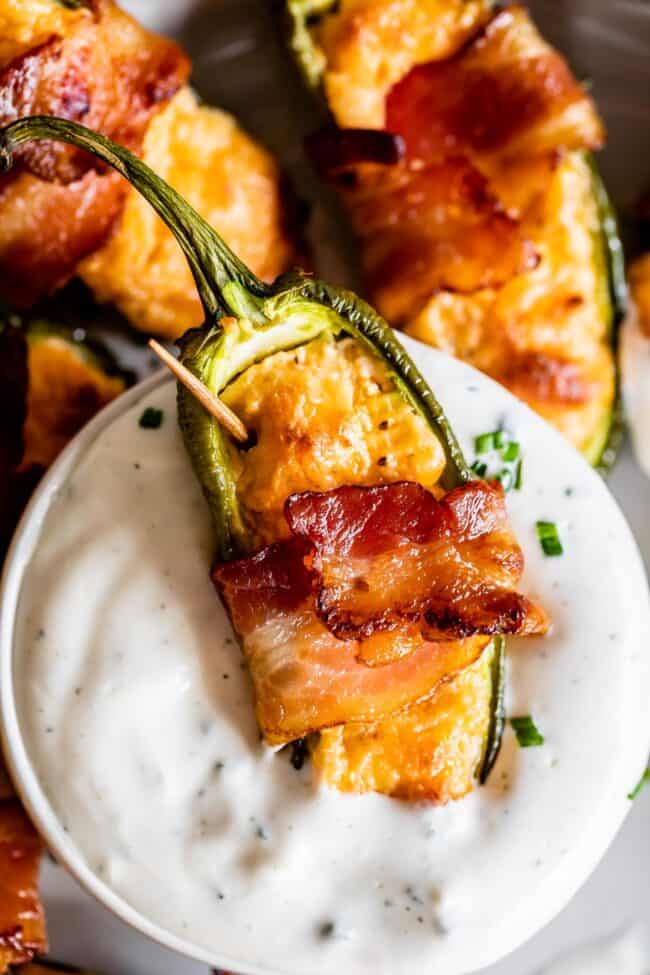 I've got the recipe for Hidden Valley Restaurant Style Ranch that you can make at home! It is the perfect dip for appetizers. Ranch is just everyone's favorite, right?
Ingredients
1

cup

mayonnaise

1/2

cup

sour cream

1/2

cup

buttermilk

1

packet Hidden Valley Buttermilk Recipe Salad Dressing and Seasoning Mix

1

teaspoon

fresh garlic

,

minced

1

teaspoon

chives

,

minced

1/2

teaspoon

paprika

,

optional
Instructions
Combine all ingredients in a medium bowl. Whisk until smooth. If you use paprika, it will turn your ranch a little pink, just fyi.

Cover and chill for at least 30 minutes to let the flavors marry, and so that the ranch will thicken.

Now dip it like you mean it! Store leftovers covered in the fridge.
Nutrition
Calories:
119
kcal
|
Carbohydrates:
2
g
|
Protein:
1
g
|
Fat:
12
g
|
Saturated Fat:
3
g
|
Polyunsaturated Fat:
6
g
|
Monounsaturated Fat:
3
g
|
Trans Fat:
1
g
|
Cholesterol:
10
mg
|
Sodium:
234
mg
|
Potassium:
25
mg
|
Fiber:
1
g
|
Sugar:
1
g
|
Vitamin A:
100
IU
|
Vitamin C:
1
mg
|
Calcium:
18
mg
|
Iron:
1
mg